Thick Lizzy is a thick blonde BBW is stuck on the side of the road, in this scene for Plumper Pass! She's clearly in distress! It's hot, she has no where to stay, and she's completely stuck with nowhere to go. When Juan comes across her, she's in a panic and begins spilling her guts out to him. Lizzy is clearly freaking out, and she really needs a place to stay and Juan wants to help!
This blonde BBW drove out to Florida from TX, and her Air BNB cancelled on her. Her phone is dead, and Juan suggests she should come over. It's hot, and she could certainly use a little thirst quenching. They begin walking back to his place, and you cannot help but notice her thick thighs. Thick Lizzy is tattooed, blonde, gorgeous, and of course–– thick! She's wearing tiny denim shorts and a gold crop top that completely shows her bra. This Texas girl is a damsel in distress, and she could use a little assistance from our new friend Juan.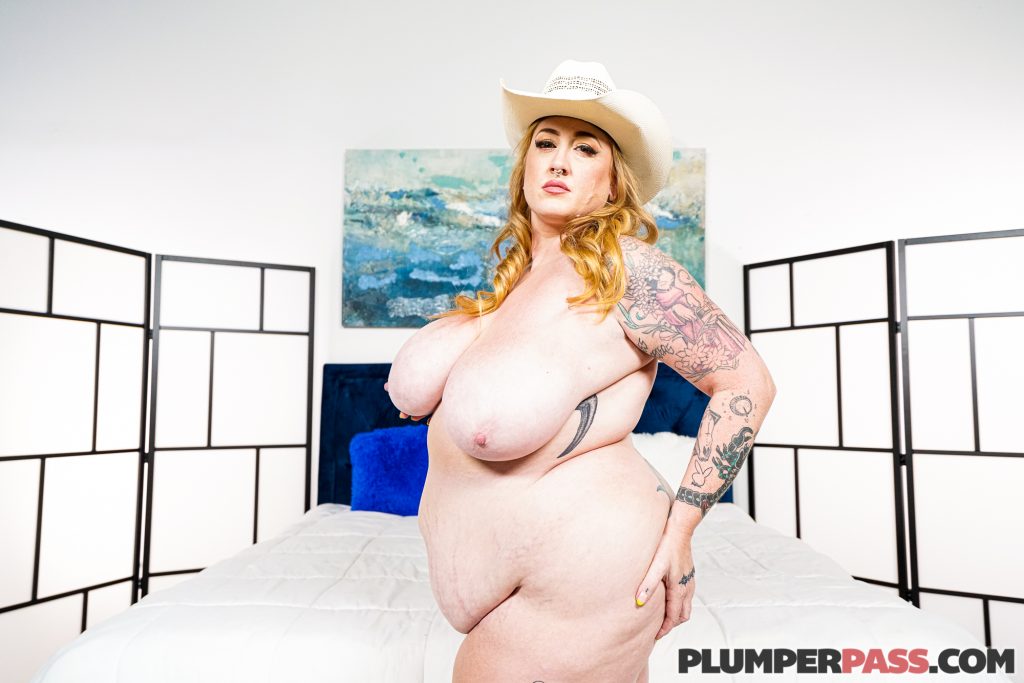 Blonde BBW Stranded in Another State Gets Hardcore
Thick Lizzy is sweet and accepting of Juan's graciousness. He leads her to his house and apologizes to her for the situation she is in. The two get to chatting and he learns more about this thick blonde. He's rescued this blonde Texan and she's so thankful. Lizzy takes a seat next to him, and he cannot help but notice that everything really is bigger in Texas.
Thick Lizzy is full of rolls with massive big tits that are all too tempting. Juan begins to compliment her, and she suggestively wishes she could thank him. She declines his offer of a cold drink, and begins to get more sugegstive. He asks her bra size– 38G. He's never been with a woman with tits that big before. He's fascinated by her huge rack, and really wants to take some time to gaze at her big, plump figure.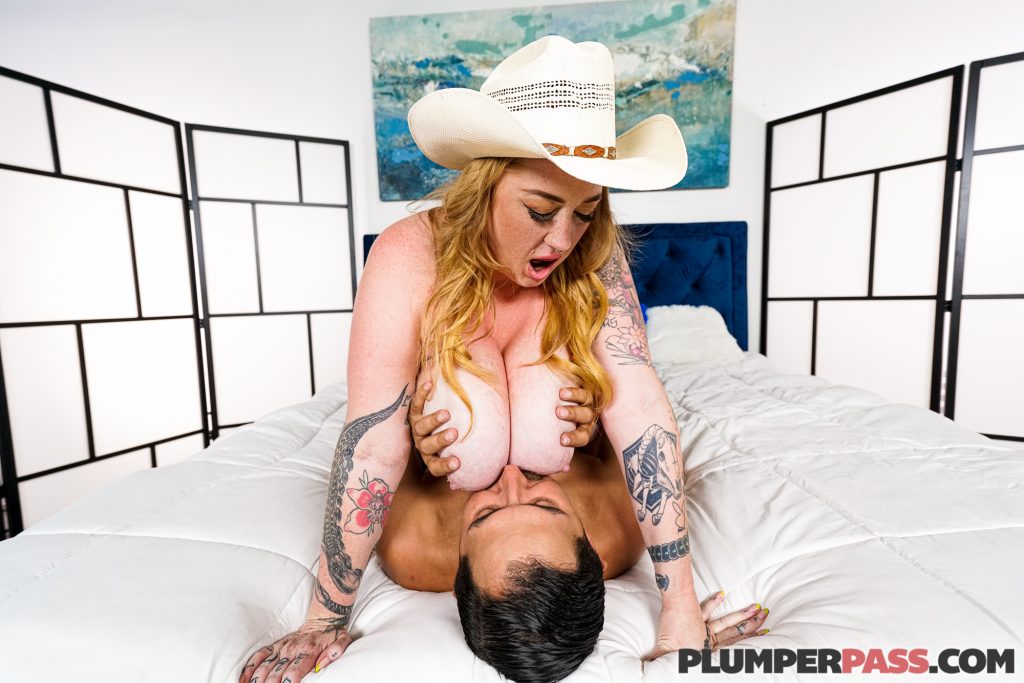 Thick Lizzy Shows Off Her Fat Ass
Juan begins to grope her and the pair begins to heat up. She tells him she plans to stay in Florida until she can get her truck fixed. Well, as long as she has a place to stay. Her gracious thank you turns into a lot of naughty fun, while Juan begins to explore her body. He unzips her shorts and reveals her lacy panties. As soon as he can, he grabs hold of her belly, getting more and more turned on as he plays with it. She's more than receptive, and loves the way he slaps her belly and strips her down.
Once Juan slips off her bra, he jiggles them wildly. Lizzy wants him to suck on this big, pink nipples and he cannot wait to savor them. He buries his face in her her tits, and rubs his face in her plump belly. She giggles at his advances, and wants to make sure she gives him a raunchy thank-you for all his troubles.
See more of Thick Lizzy getting pounded at Plumper Pass!