British girls have a reputation for being right dirty fuckers in the deliciously slutty sense of the word, busty British girls even moreso (although that's probably founded in the erroneous sexual stereotype that girls with big tits are sluts by default). My first experience with British girls came courtesy of an on-line forum that wasn't porn or sex related in the least. Thereon, I was befriended by and began chatting with two seemingly oversexed English lasses who, despite the asexual nature of the site, seemed to turn the topic of conversation to sex and masturbation at every given opportunity.
Although I was well aware of women wanking (to use the British terminology to which they'd introduced me), this perverted pair of British babes seemed far more preoccupied with sex and obsessed by self-pleasuring than the American girls with which I was far more familiar (I was living in Florida at the time). I found myself intrigued by the horny honesty of the frank and open eroticism embodied in these two girls' highly sexed exchanges and, over time, one thing led to another and I got pulled into a sordid on-line affair with the one with whom I shared far more than a passing physical interest.
Despite my being happily married at the time and having remained faithful for 17 years, my erotic infatuation found me on a flight to England just six months after our virtually adulterous affair had started to finally meet my long-distance fantasy female face to face. Upon my arrival, she prided herself in the fact that we were "naked in 20 minutes" from the moment of our first meet. I was still stripping and neatly folding my clothes on the floor when I noticed her already nude spread-eagle and wanking on the couch. I'd never watched a girl masturbating her pussy before in my life and, even moreso than the promise of sex to cum, I just wanted to get up close and personal with her wet cunt wank-fest so I could behold the well-endowed wonder of her erect clit and large labia lips soaked and flailing amidst her pussy fingering frenzy in all its glorious genital detail (oh, and the sexy sounds of her sloppy pussy sloshing in a fury of meat flaps and fingers about was doing my horny head in as well!).
But, alas, this sexiest scene I'd ever seen (and heard!) was not to last, as she soon leapt on me, pinned me to the floor with her beautiful nude body and began furiously humping away as if my play-thing of a penis was her own personal sex toy (truly, I had carpet burns for days after that). What followed were five days of horny heaven before I had to fly back home. But it was too late, as I'd already fallen so hopelessly in love and in lust with my lusty English rose of endless erotica (as I'd said in my first love poem), I totally jacked in my life in the 'States and moved to busty Britain to be with her. Thus, as you can imagine, busty British girls masturbating holds a special place in my heart, which is why I'm so pleased to see Plumper Pass recruiting more busty English sluts (and I do use the term slut in its most endearing sense) like super sexy Amber Hall their family of sites!
Their latest two erotic arrivals from across the pond are a pretty pair of GG-cup English lovelies – 34GG Melissa Derritt (whom I immediately recognised as being none other than beautiful busty Brit Mellie D from MyBoobSite) and 36GG gorgeous green-eyed sex monster Redd Adaire (who's also been seen on the boob blog before). And so, in honour of these new busty Brits' arrivals and in commemoration of my first erotic English experience with female masturbation first hand, I thought I'd introduce them in the sexual context of two well-endowed women wanking in their delectable dildo fucking debut at PlumpersAtPlay.com…
34GG Melissa Derritt in big boobs dildo pussy masturbation photos from PlumpersAtPlay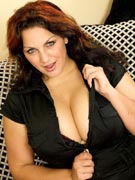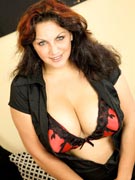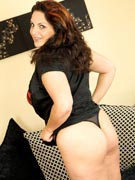 36GG Redd Adaire in big boobs dildo pussy masturbation photos from PlumpersAtPlay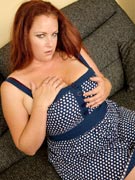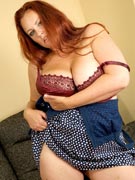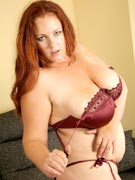 …being the female masturbation purist that I am, I decided to dispense with the dildos for our BBW masturbation videos today and go strictly with fanny fiddling fingers (fanny being the British euphemism for pussy in contrast to the American ass association, thus Brits have bum bags rather than fanny packs (as the latter would just conjure up all manner of amusing imagery in the erotically eccentric English psyche, believe you me)). And so, once again, here are beautiful big boobs British plumpers Melissa Derritt & Redd Adaire wanking away in a couple of HD clips from their respective female masturbation videos from PlumpersAtPlay.com:
34GG Melissa Derritt in big boobs dildo pussy masturbation videos from PlumpersAtPlay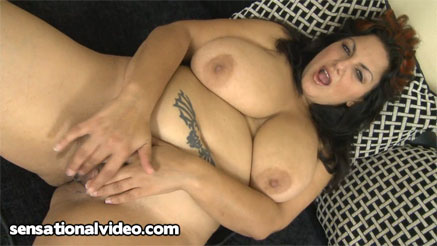 36GG Redd Adaire masturbation videos from PlumpersAtPlay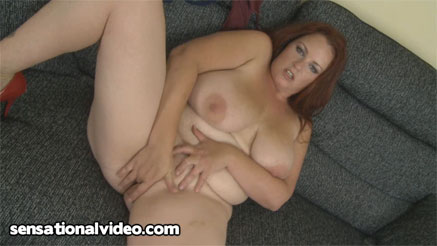 CLICK HERE TO VISIT 34GG MELISSA DERRITT & 36GG REDD ADAIRE AT PLUMPERSATPLAY.COM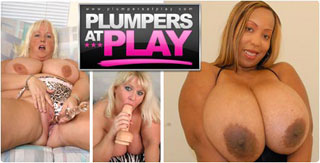 (webmasters)