Remember back when I made my sexiest SSBBW entry promising that there'd be plenty of time for the super-sized sex from this series in the fat-loving future?..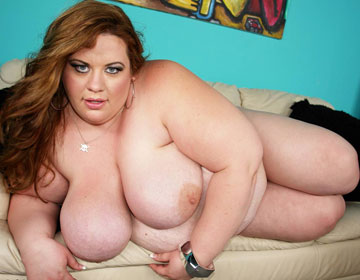 …well, the time has cum (as it were) to break out the big black boner which pops up (literally!) later on in this self-same series and get down and dirty with some sexy SSBBW interracial threesome hardcore! Of course, this also means we need to get Desiree Devine's comparatively less corpulent co-star Platinum Puzzy in on all the erotic action as well but, before we insert her precious metal pussy pal into the mix, let's leave her luxuriously large loveliness sitting naked on the sidelines for a moment and permit me to indulge in my super-sized sexy big belly fetish with a few photos of Desiree Devine locked in a comfy cuddle fuck whilst having her beautiful fat belly flab fondled from behind…
…oops, it seems I spoke too soon, as it appears that pleasingly plump and pretty Platinum Puzzy couldn't wait to get fucked by that big black cock in the same super cuddly coitus sex position Desiree was enjoying earlier! And, not only that, but they've also added some big tits to the mix for Ms Devine dangles her huge H-cup breasts in Ms Puzzy's face as a massive tit-sucking session ensues (hmm, the silly sex slogal "she takes a dicking but keeps on licking" springs amusingly to mind!)!
But enough of my prosaic preponderances on this pulchritudinous pair of super-sized sex goddesses with the most fabulous fat belly fondling fetish fodder and Devine breasts indeed, and let's just get on with the interracial SSBBW threesome photos and video galleries as they were originally intended. And so, wallowing in well-endowed wonder, here are super-sized sexy SSBBWs Desire Devine and Platinum Puzzy going girl-on-girl and two-on-one with a big black cock in hardcore interracial SSBBW threesome videos and photos from BBWsGoneBlack.com:
Desiree Devine & Platinum Puzzy in SSBBW threesome hardcore from BBWsGoneBlack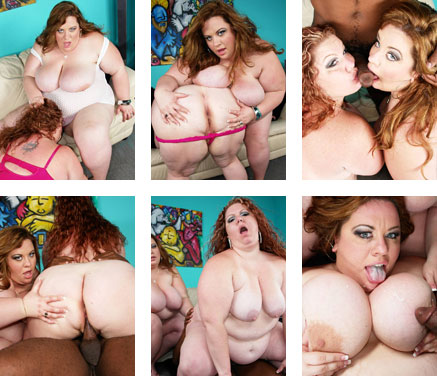 Desiree Devine & Platinum Puzzy in SSBBW threesome videos from BBWsGoneBlack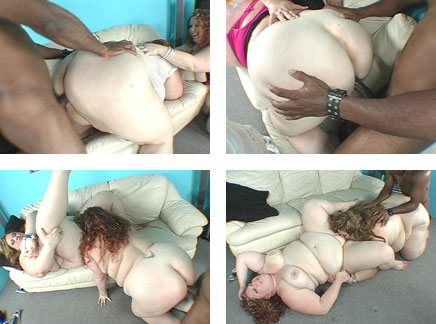 CLICK HERE TO VISIT 44H DESIREE DEVINE & 44D PLATINUM PUZZY AT BBWSGONEBLACK.COM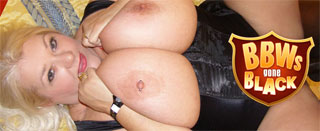 (webmasters)