Oh, guys, there is gonna be so much laundry needing doing after you cop an eyeful of this!!
I am sure you have all seen the latest mega-tit ménage à trois with Lexxxi, Cotton Candi and Sapphire, in our last post (beneath this one)…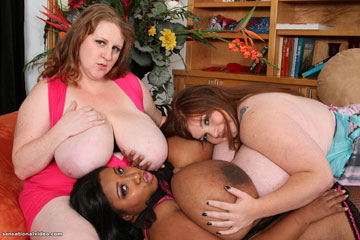 …If not, have a scroll down in a minute, because you don't want to miss what comes after these reminders of Sapphire doing what she does, with regularity, on PlumperPass – fucking dudes.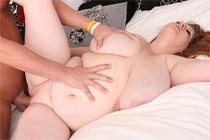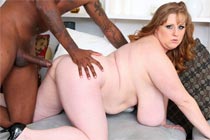 Now, if you're like me, much as we might like to see our favourite model getting laid, sometimes (most of the time, for me) I'd prefer to see that model on their own, without some other lucky mutha getting their end away, when it should be me!!!
So, courtesy of PlumperPass.com here we have 38L Sapphire on her own. All made-up and pretty with a plunge top on that barely covers those heavy hangers and makes no excuses for being in no way a covering for her pretty, pink pussy.
Sapphire solo in Hands On photos from Plumper Pass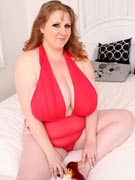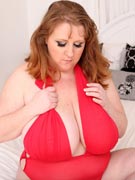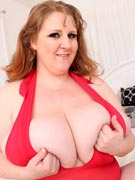 Are we good to you, or what?!? Well, there's more!!
Here's a video, too. Words actually escape me. 😮
Sapphire solo in Hands On video from Plumper Pass
Now, because I expect some of you give a shit about such things, I must state that I do see that what Sapphire is wearing is not a "top" at all, but what I used to know as a body, in the 1980's, when I had been known to wear such a thing, with jeans, whilst out clubbing. A body is like a swimming suit, but with poppers on the crotch. Poppers that really put up a struggle to open when you're in a hurry for a wee (or a shag) but will pop open, leaving the garment to ping up around your armpits at the drop of a beat, when you're on the dance-floor!

CLICK HERE TO VISIT 38L SAPPHIRE AT PLUMPERPASS.COM

See This Awesome Plumper Babe and other hot BBWS on WebCam at I Love Fat Girls.com