What's better than having one big, busty, blonde babe in your hotel room?
Having two, of course!
And those two couldn't be a finer pair than Samantha 38G and Skye Sinn, recently featured in this amazing set, on a hotel bed.
Samantha, at 5'5″ tall and measuring in at 46-34-48 has Skye and her almost matching measurements of 44-34-38, towering over her, at her almost Amazonian 5'9″. Well, I say towering over her… perhaps we might see that, if you could get them to untangle themselves from each other and get out of bed.
Of course, we don't want them to get out of bed, we don't want that at all.
We'd miss all of this girl-on-girl action. And those fingers, tongues and dildos need to be seen at work on those tits and pussies and all that warm, plump flesh.
Thank heavens for Samantha38g.com, is all I can say!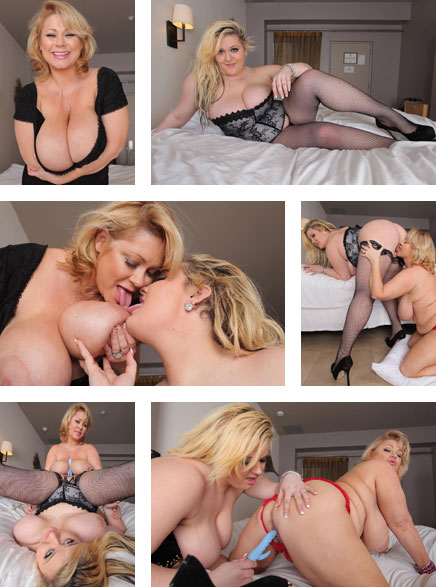 CLICK HERE TO VISIT SAMANTHA 38G & SKYE SINN AT SAMANTHA38G.COM