Shhh. Don't tell anyone, but I'm not actually here. In reality, I'm unexpectedly away for the week but, as the cat needed feeding, I had to pop home for a bit to take care of that and thought I might bang out a few brief blogs before I headed back out. However, if you've read the Sam/Maria Tit-2-Clit blog over on MyBoobSite, you'll know that all of the sweeping changes recently made to the PlumperPass family of sites deserves far more than a quickie.
But, alas, I simply haven't the time to mention the new & improved model directory replete with stats & measurements for all the plethora of plumpers & BBWs available on the site, the rating system which allows members to rank their favourite models & scenes, the fact that their high-resolution videos are now available for download as full-length movies rather then being broken up into segments or any of the other fantastic features propelling Plumper Pass from being merely the biggest & best in voluptuous video archives into a genuinely useful & well-structured resource for those hardcore stats-hungry, chubby-chasing plumper & BBW porn surfers like myself (not to mention the interactive voting system making it a whole lot more fun as well!).
Thus, since I'm unable to heap the heavy handfuls of praise upon the site that it so deserves due to the fact that my pussy is now well cared for and I must once again be on my way, I shall instead forego my usual habit of posting a singular video gallery to accompany my blogs and offer a far more bountiful selection of busty babes for your pervy perusal. As it was beautiful big belly BBW Velvet whom I'd encountered first in my search for today's galleries (and thereby providing today's title based upon my favourite Yello song), I thought I'd stick to the theme of plumper pussy dildo fucking for the rest.
And so, here's a half-dozen plumpers – including the titular Velvet, Sienna Hill, Ms Panther, Lolli, Juice & Cassandra (the latter not quite so plump, but rather chosen both to provide some variety and by virtue of the energetic fucking machine she's using for dynamic dildo automation) – in these sexy BBW masturbation videos from PlumperPass.com: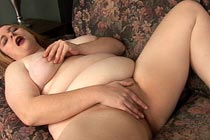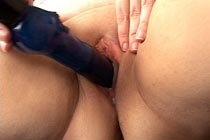 CLICK HERE FOR MORE PLUMPER DILDO FUCKING FROM PLUMPERPASS.COM
(webmasters)