Since my post on underwater BBW shenanigans last year, I have been on the lookout for more wet, willing, wobbly women to satisfy my need for the sloshing, swishing sumptuousness of sub aqua chubby chicks.
Why do we not see more BBWs below the briny? There is far more water pressure pleasure to be had with a fat bird.
The reason I got to thinking about this is because when a new photo gallery and video came through to me, from PlumperPass, that was called Pool Shark Stripping I erroneously assumed there would be some H2O action.
I am not sure what the involvement of a shark could be, mind. Is the plump pretty to be in a very narrow cage, as to facilitate the teasing of sharks? With her fat folds of flesh squeezing through the bars?
In our dreams!
Equally as dreamy, although in a more dry land capacity, is Sashaa Juggs when she's in Brannon's billiards room. Or pool room.
They are playing strip pool. Of course it's not easy for a woman, especially a big, buxom woman, to play any snooker related game, as when one bends over to address the balls, all your wobbly bits wobble and lump down with (the weak force of) gravity's pull and hit the table. Or rub against the balls.
Oops… foul shot! Best get another layer of clothing off.
This 210lb (15st / 95.2kg) plumper plays potting the ball and then turns her attention to Brannon's big stick of a dick, instead of the long wooden pole she has been caressing.
Sashaa blows and sucks, fiddles and fucks, now naked and gloriously gargantuan. Her 50-39-50 figure makes with all the moves as her fatty flesh jiggles like a jelly.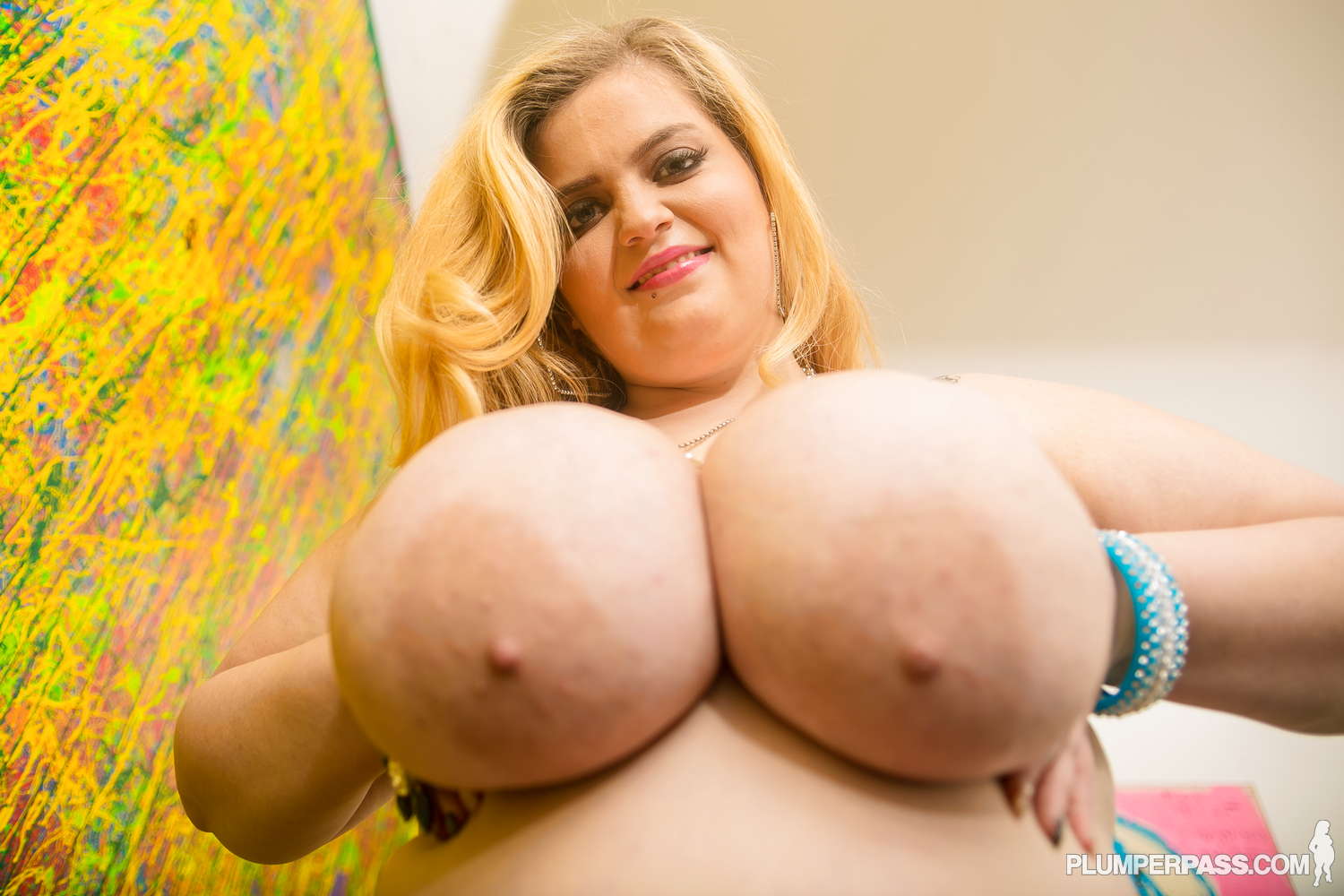 Click here to visit Sashaa Juggs at PlumperPass.com

See This Awesome Plump Babe and other hot BBWS on WebCam at Plumperpasslive.com