Woop woop – dat's the sound of da police.
You might find yourself whooping and hollering if you were to get picked up by these two police women: 42F Kandi Kobain & 34G Lisa Canon.
The two plumpers have joined up and joined the pigs. The unlucky sod that is getting felt up by the fuzz turns out to be a very lucky guy after all.
Lisa and Kandi give the guy a good seeing to in a caution he will never forget.
The piggy police soon get to frisking their fuck-friend and subsequently go down and give his huge cock a good sucking, working together at his long shaft.
After some girl on girl kissing and titty titilation, it's not long before this perpetrator becomes a penetrator, giving those two boob blessed beauties a good shafting.
The girls' fatty flesh and folds flowing to and from in waves of pleasure as they get a good porky pounding.
Thankfully for us, PlumperPass.com were there to witness the whole incident. It's certainly not a crime but surely there will be an investigation into the behaviour of the two busty, bountiful babes.
Lisa Canon & Kandi Kobain in Plump the Police photo gallery 1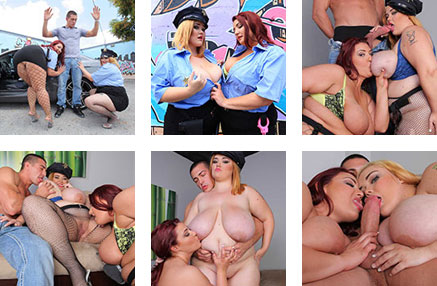 Lisa Canon & Kandi Kobain in Plump the Police photo gallery 2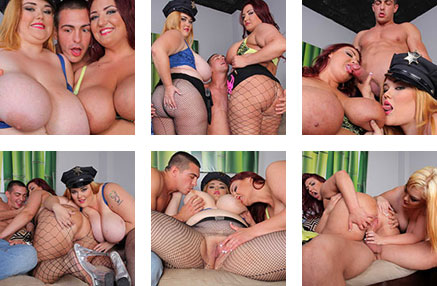 CLICK HERE TO VISIT LISA CANON & KANDI KOBAIN AT PLUMPERPASS.COM