I truly do not know how far the 1980's phenomenon of Samantha Fox spread around the world.
Sam was a glamour model back then, showing her 34D-cups on Page 3 in the British tabloid press.
As a tiny, wee thing, I am sure you are wondering why I might be talking about her and showing you this picture…
…quite simply, when I saw the photo below, used as the thumbnail for PlumperPass's video, I could have sworn that the model was Sam. Heavier, curvier, chubbier maybe but I thought there were remarkable similarities in the girls pretty faces.
Then I remembered how long ago Sam's face looked like this, and that she is now 48 years old. Although I do not know Kacey's age, she is blatantly not nearly 50.
Kacey Parker, 180lbs (12st 12lb – 82kg) of pretty BBW stacks up at 38 H-cup with all round measurements of 47-38-40.
Using every inch of her beautiful, big body, Kacey plays in the pool with a big, squirting hose, before getting jiggy with her stunt cock… straddling the guy and bouncing on his dick, her soft belly and huge floppy tits are bouncing and sloshing about with every hump.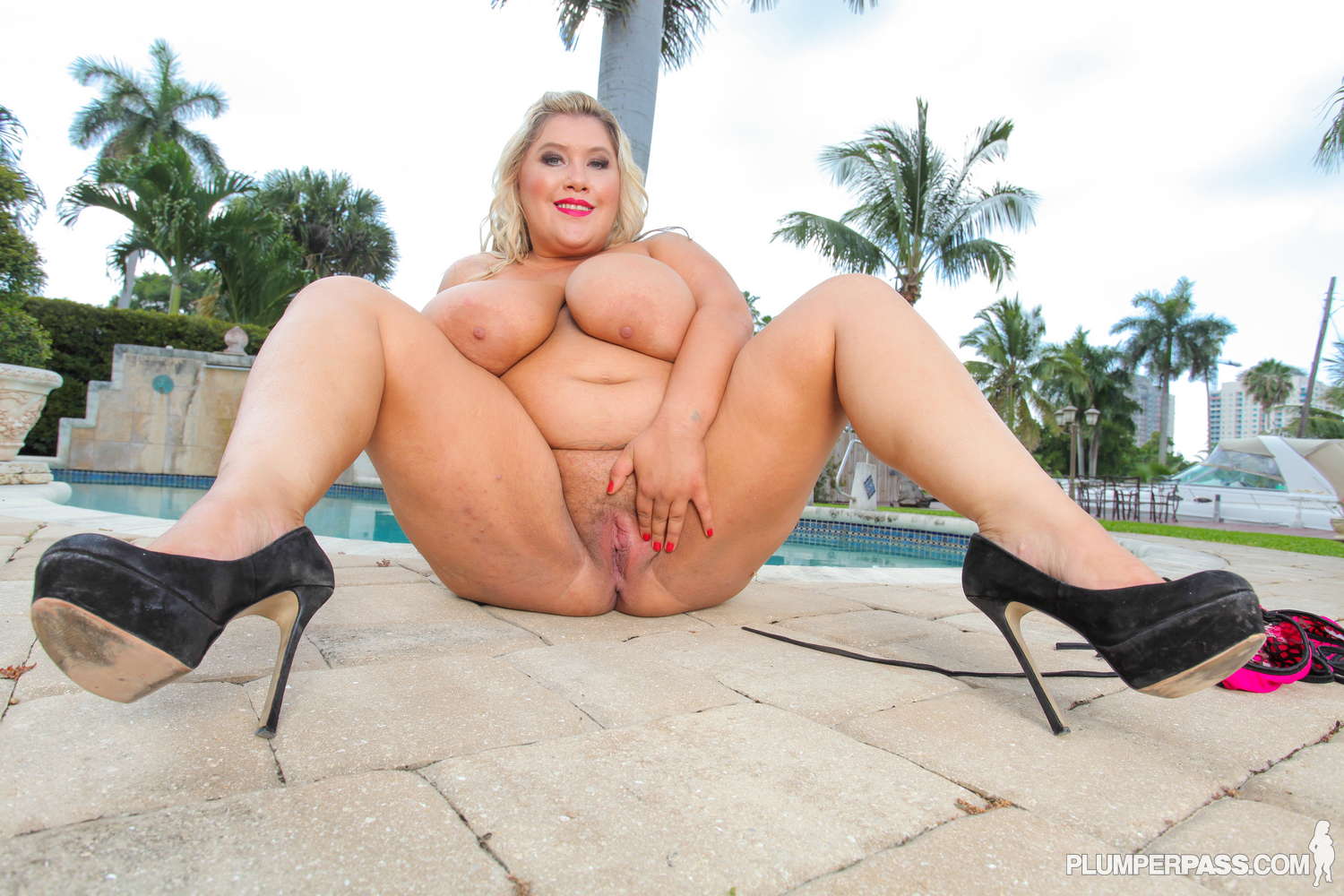 Click here to visit Kacey Parker at PlumperPass.com