Plump up the volume… of the water in the pool, when this new SSBBW slides in for some fun with her beau. I apologise if I gave you the 1987 song Pump Up The Volume. (That's a lie. I thought it was funny.)
Plumper Pass seem to be attracting new girls like flies to a honey-pot, at the moment. And here's exactly that, in the form of one Vylette Vonne.
How do we think we say that? Violet? That's what I'm going with in my head.
Vylette is certainly a big woman and she is definitely beautiful. I mean really gorgeous.
With 44DDD boobs and a butt big enough to bounce a baby on, Vylette is all that and more.
As with other new models, we are seriously lacking in details of this heavy honey.
I cannot tell you any more about Vylette other than her height of 5'4″. Her hair is brunette, as we can see, and her eyes are brown, again as we can see. And that bra size of 44DDD, so her chest measurement is 50″.
With her cum-to-bed eyes and her comfortable, chubby folds of flesh, you can see why the boy in the water leans in for a cute kiss, let alone getting deep down dirty with the plump princess.
I am besotted by the beauty of voluptious Vylette. I keep on going back and looking at her. A lot.
That lucky boy? He emerges from the pool with his prong on and soon gets enveloped in Vylette's fleshly fatty folds.
Her thick ass and thighs, her super saggy stomach and trembling tits all get moving in fluid motion as she blows, titty-fucks and gets a pounding, as she should, being such a supreme example of pudgy, plump, perfection.
Did I say that she is beautiful?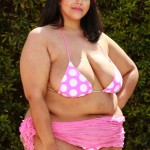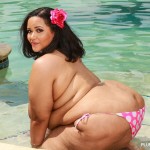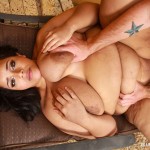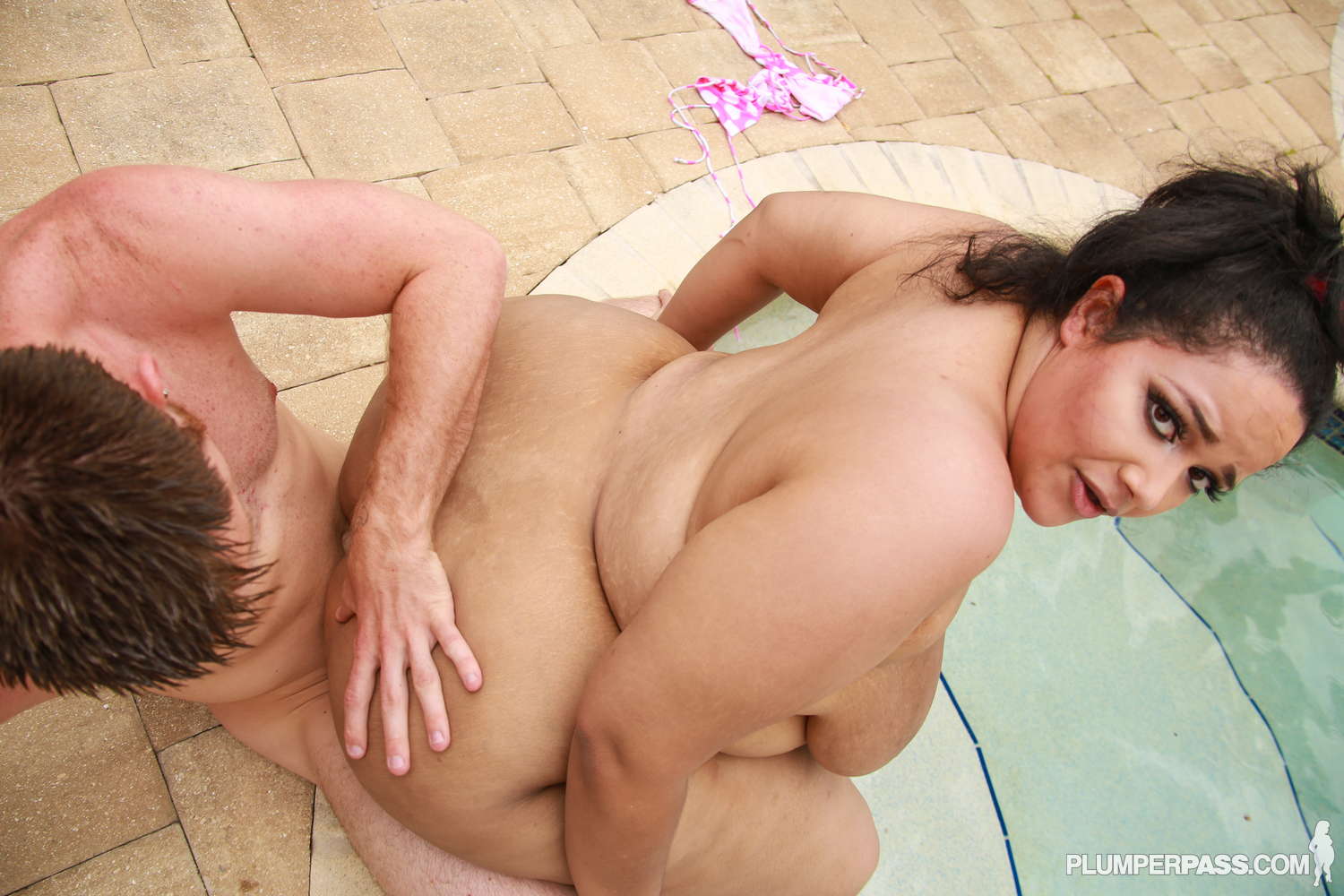 Click here to visit Vylette Vonne at PlumperPass.com

See Samantha 38G and other hot BBWS on WebCam at Plumperpasslive.com