When I was young but long before the thought of sex had ever crossed my mind, I remember being shown some pin-up calender style photo of a fat girl naked in bed, up on all fours with big boobs and belly hanging below. Although it was meant as a joke – sort of a spoof on those sexy, slim and stacked calendar girls we got to see everywhere else – rather than eliciting the "eww, that's disgusting" reaction that was expected of me, all I could utter was a non-committal "woah".
You see, despite being totally softcore, revealing only rolls of fat with a tit flash sideboob tease and little else of an erotic nature, it gave me that as yet unfamiliar twitch in my trousers and the feeling of butterflies in my stomach much more so than the similarly nude or scantily-clad skinny girls ever did. Of course, I didn't dare let on to my friends I'd found this image arousing in the least, since I knew they'd probably pick on me for having a preference in plumpers over the "sticks with tits" which they seemed admire so much.
Looking back now from an older and wiser perspective, I feel embarrassed and ashamed for not admitting I'd found the girl in their picture attractive since, if only more young chubby chasers and secret fat admirers like my former self would just "come out" with respect to our lust for larger ladies, perhaps the tides would turn and what passes for plus-sized models in the mainstream media could work its way further up the voluptuous spectrum, encourage full figured fashion to reveal rather than conceal the captivating contours of these curvaceous cuties and show the whole wide world how sexy big, beautiful women can be!
Am I reading too much into this in the vain hope of a better fat fetish future for all? Maybe. But, at the same time, I can't help but feel bad for being so shy and not speaking out in defense of that BBW beauty when I'd first had the chance. And, although I can't go back in time to make up for it now, I can show you a sexy photo of SSBBW Desiree Devine which is a dead ringer for the mock pin-up poster my mates had shown me all those years ago…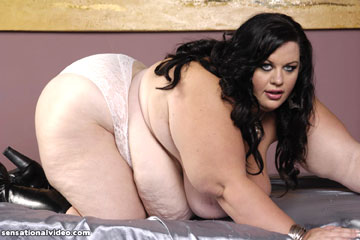 …right, then, serious side aside ('though I must admit I can never get over the power of porn to stimulate old memories as well as the wanking reflex), I was originally going to entitle this BBW blog, "The fog is getting thicker, and DD's getting larger!" because, not only do I feel that sometimes all you need is an amusing big tits title to carry things off, but it also seems to me our big belly beautiful SSBBW Desiree Devine is bigger than she's ever been before!
But a super-sized BBW belly isn't the only well-endowed wonder "cumming" our way in this latest Plumper Pass update; we've also got some super-sized boobs courtesy of the enormous ebony endowments on magnificent, mega busty black BBW babe Cotton Candi 46M, whose massive M-cup breast to body ratio gives the impression that this gorgeous girl's all tits indeed!..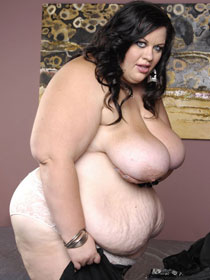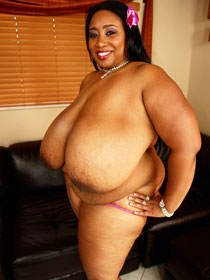 …so, before I go off on some super-sized fat fetish fantasy of getting to be the filling between the big boobs and belly meat sandwich above, I'd best just move on to the photos & videos for today, which also include Wonder Tracy, Amber Hall, April McKenzie & Jessica Jones at PlumperPass.com:
Desiree Devine photos & videos from PlumperPass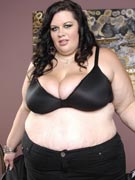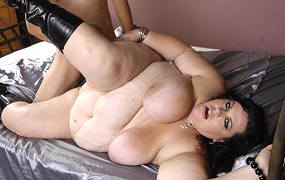 Wonder Tracy photos & videos from PlumperPass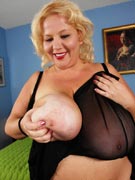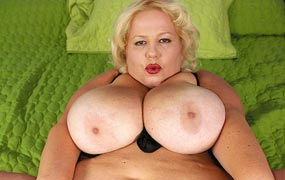 Amber Hall photos & videos from PlumperPass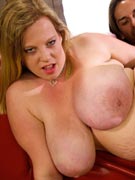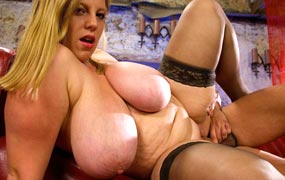 Cotton Candi photos & videos from PlumperPass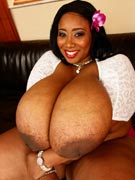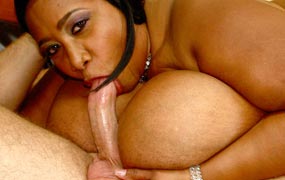 April McKenzie photos & videos from PlumperPass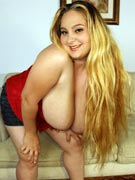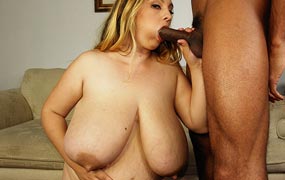 Jessica Jones photos & videos from PlumperPass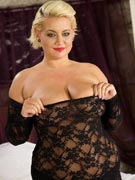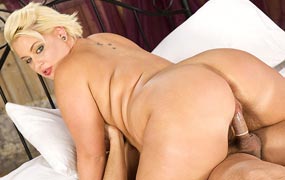 CLICK HERE TO VISIT PLUMPERPASS.COM

(webmasters)