It'll be my 10th fucking anniversary in a few days, and I mean that quite literally. It will be ten years on Wednesday that I first met a girl with whom I'd been having an on-line affair for six months prior, finally "cumming" together in order to satisfy our unrequited lust for each other. So it's no sexy surprise I'm feeling rather romantic at the moment, and all the porn I watch reminds me of our first time together, but none moreso than that of the new DDD-cup busty blonde BBW Mazzaratie Monica at Plumper Pass…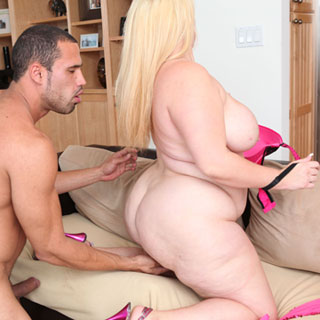 …for me, the above photo captures the erotic anticipation of that eternal instant before our first touch, before I knew the pleasure of us sharing a naked caress, before I'd discovered the joy of sex with this girl fucking me senseless, before I'd felt the sheer sexual intensity of her making me cum…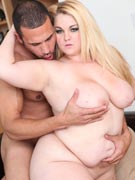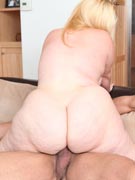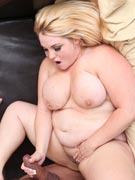 …granted, the "eternity" of time which passed between finally meeting this girl face to face and our first fuck forcing me to cum deep inside her inner sanctum of sex achieving mutual orgasm by her milking my cock with the intense vaginal contractions of her own was a mere 20 minutes, but it felt like we'd waited forever for this moment I'd been masturbating for months over, so I clearly recall every last second of our initial encounter as if I had pornographic memory. But I'll not trouble you with all the sordid details.
Instead, just let me revisit the short span between our first kiss and fucking like rabbits on the floor, that brief time within which the unspoken promise of sex hung in the air like a fornicating fog amidst our frantic undressing for the main event. Sadly, I missed out on watching her strip nude before me as I was too busy taking my clothes off and folding them neatly in a corner.
.
.
.
When I finally looked up, I beheld the voluptuous vision of beauty that was my sexy wet dream girl naked for the first time ever, sitting spread-eagle nude on the couch, masturbating her already soaked pussy in need of a penis. My penis, at long last, invading that most sacred sex space where so many cocks had cum and gone before, filling her cunt, my fantasy fulfilled.
Still, it's sad I didn't get to see her undress, as that could have provided so many more fond memories to reminisce (read "masturbate") over. To watch her unwrap all her well-endowed wonder before presenting her pussy as a present for my penis would have felt like my Christmas "cum" early on that cold December afternoon now a decade ago. It's a shame we didn't have a photographer, taking photos to fill in the pre-coital gap when I'd failed to pay attention to the live sex fantasy fuck unfolding before my very eyes, as was the case when magnificent blonde BBW Mazzaratie Monica was doing a sexy strip-tease for her boyfriend, flashing pussy and tits as temptation to entice him to sex in some sensual softcore shots from PlumperPass.com…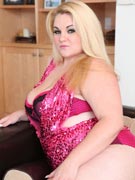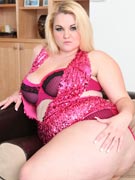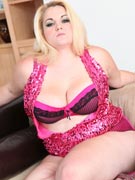 …but, watching the hardcore Mazzaratie Monica video below, it seems her big boner of a boyfriend is less interested in sex than he is in watching the game on the telly! Shame on him, as he obviously doesn't know how lucky he is to have a girlfriend that loves cock, treating her as an annoying sex pest rather than the true horny fuck slut treasure she is! But this gorgeous girl pulling out his penis to suck seemed enough to melt his cold cock in more soft- & hardcore photos & videos of Mazzaratie Monica plus Charlie Cooper, Shugar, Melissa Derritt & Dors Feline from PlumperPass.com:
Monica Mazzaratie photo, video & mobile galleries from PlumperPass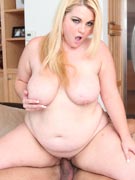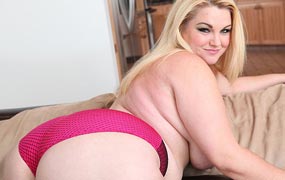 Charlie Cooper photo, video & mobile galleries from PlumperPass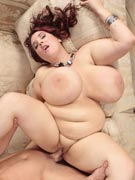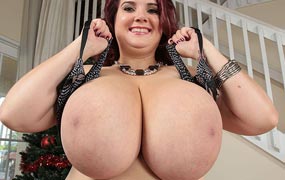 Shugar photo, video & mobile galleries from PlumperPass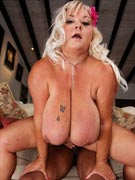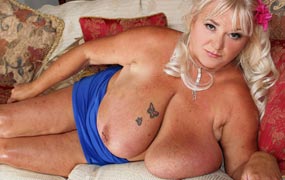 Melissa Derritt photo, video & mobile galleries from PlumperPass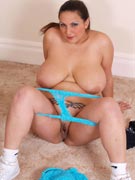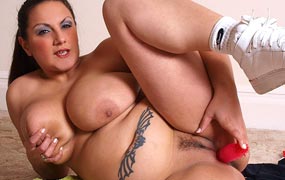 Dors Feline photo, video & mobile galleries from PlumperPass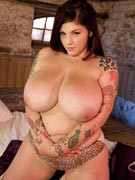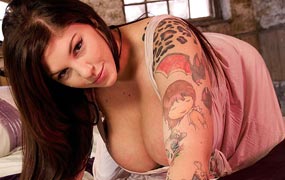 CLICK HERE TO VISIT PLUMPERPASS.COM

(webmasters)