Imagine, if you will, that you're a masseuse in a hotel, when you get a call from reception to say your services are needed by a hotel guest.
Nowt strange about that.
You go up to the room and set up your table only to find your client is one bounteous beauty by the name of Ms Maria Moore.
Having been absent from our screens for a while (I think she had a baby) she is back looking bigger that ever. She is listed as having 36K boobs, but I think she needs a post natal re-measure. Her belly has certainly developed a few more folds of flesh. 46-33-39 may be a little out of date, too. I'd be interested to know.
Back to the story: Imagine, if you will, Maria's surprise when that masseuse turns out to be a certain Samantha 38G.
The massage starts out innocently enough but then, whoops, Sam slips a finger into Maria's willing cunt and that starts the fun with Samantha soon finding it too irresistable to keep her toung out of that chubby cleft.
Maria's tits giggle and bounce with her wanton willingness as she lies on her back and enjoys the hot and sexy girl on girl action. As I enjoyed watching and I am sure you will, too.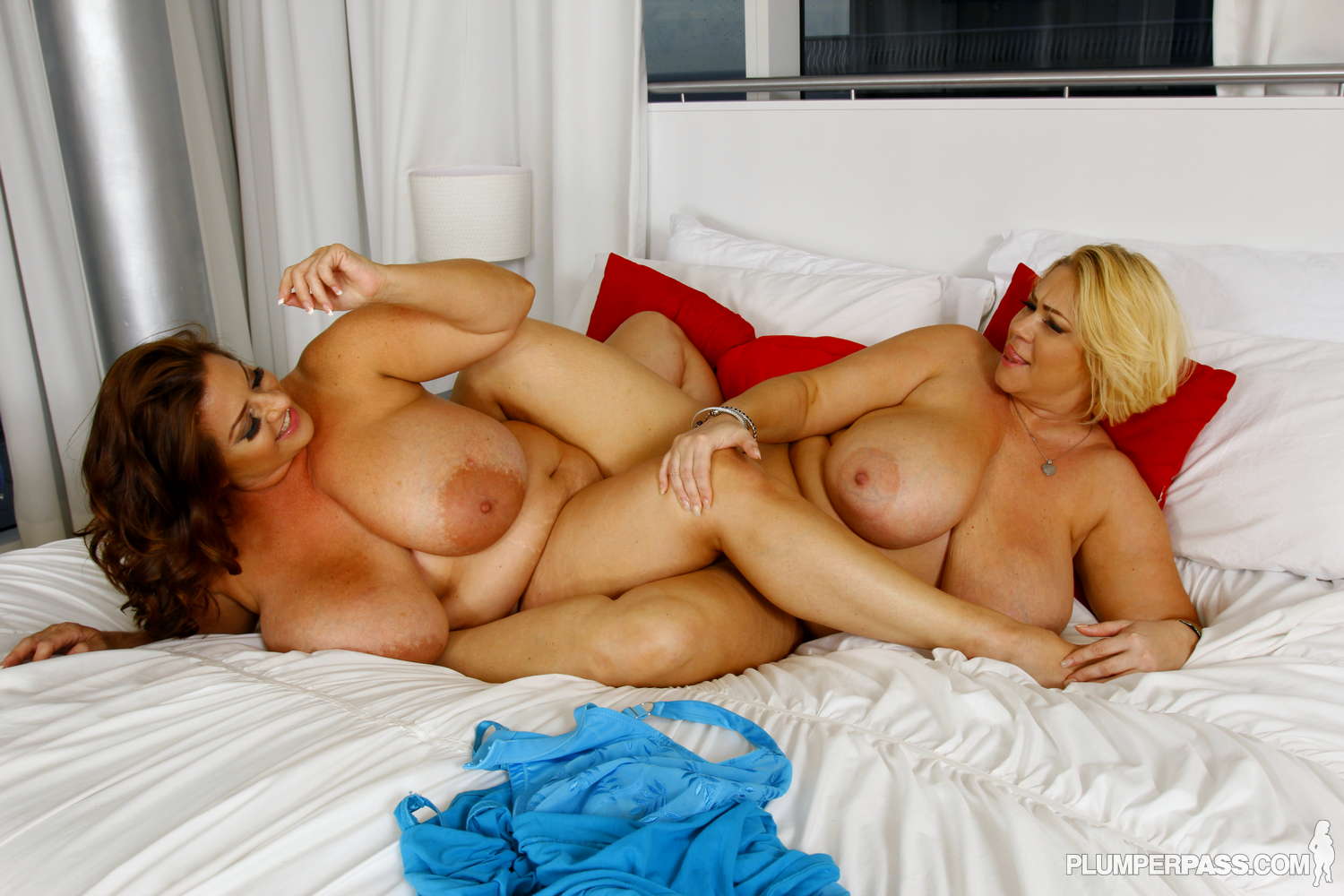 Click here to visit Maria Moore & Samantha 38G at PlumperPass.com