Nowhere, and I mean nowhere, can I seem to find Emma Bailey's weight listed.
It must be a closely guarded secret.
Emma shares everything else, mind.
Born on 18 November, 1990, Emma will be 23 later this year.
She is 5'4″ tall and wears a 42E bra.
Her measurements are reported as 48-38-48.
Here we have hardcore photographs and video of BBW Emma and Asante, her dark destroyer.
The naughty maid that she is, Emma spends most of her working day on the phone or watching television, until her boss catches her out.
It does not take long for her to work out that a flash of her fat ass will get her out of trouble and she is soon spilling out of her maids uniform and getting a big babe banging.
Emma keeps her sexy, silky, scarlet gloves on whilst having her fun, masturbating Asante's big, black clock in a very posh wank. (Ok, I know that term usually means to jerk-off whilst wearing a condom, and much as it's good to see a couple rubbered-up in porn, that's not what I mean here.)
Sucking and fucking, Emma's big, round belly and jiggly jubblies are sloshing and wobbling as she gets licked out, shagged doggy-style, missionary, cowgirl…
Enjoy.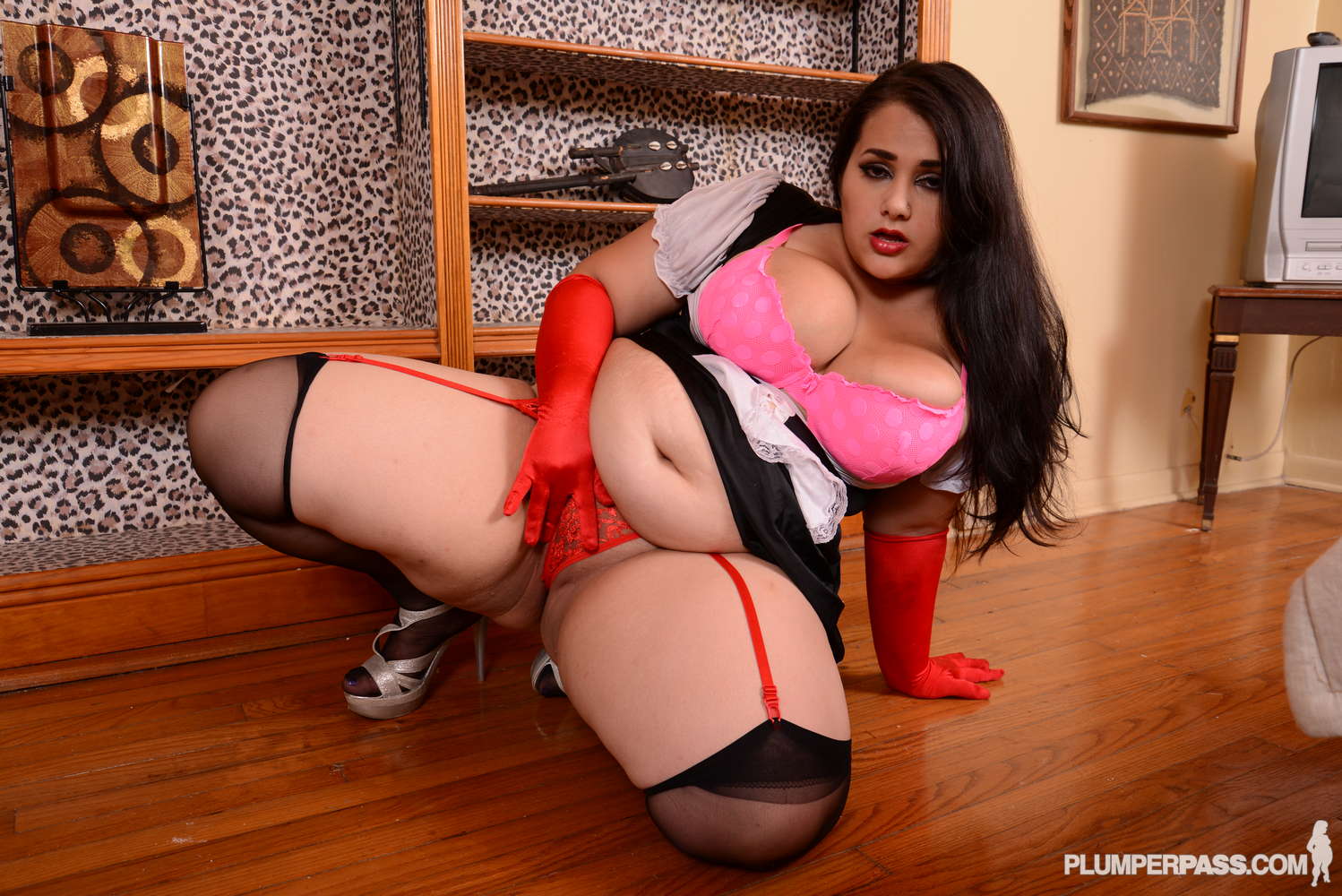 Click here to visit Emma Bailey at PlumperPass.com

See This Awesome Plumper Babe and other hot BBWS on WebCam at Plumperpasslive.com