Minnie Mayhem – the Californian that keeps her stats to herself – is stacked to the tune of 38J and that is all we know, bar her height of 5′ 2″.
This is a shame, as I would love to share her waist and butt measurements with you, as well as her wonderful wobbling weight.
Buxom Bella is not so guarded and at 5′ 7″ she weighs 220lbs ( 15st 10lbs / 100kg).
Measuring 40-36-48, she carries her blubber like a big, bouncy balloon.
These two tremendous, tremoring totties are stuffed into lingerie as they begin this fatty filled video and photos. (Well, underwear to stun underneath their day clothes, which don't stay on long.)
Sucking and tweaking each others tremendous tits, they move on down to their fatty fanny folds and lick each other out in a squelchy sisterhood sixty-nine.
Dildos and strap-ons used on each other make for a full on fatty fuck-fest.
Fabulous!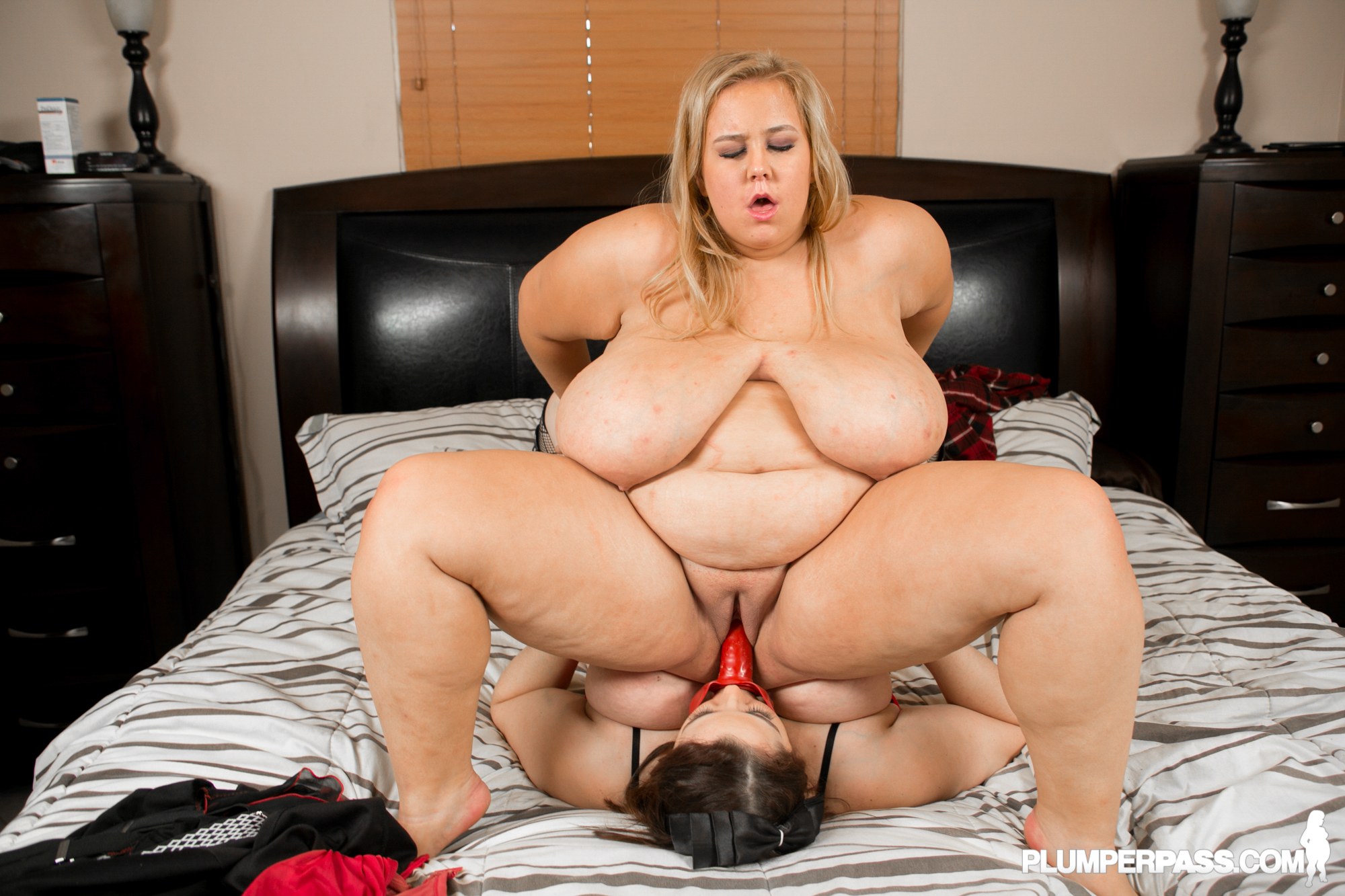 Click here to visit Minnie Mayhem & Buxom Bella at PlumperPass.com

See This Awesome Plump Babe and other hot BBWS on WebCam at Plumperpasslive.com