Wow. I've just been over to Plumper Pass and saw what I consider to be the first hardcore lactation videos I've ever witness in my life. The videos star big tits BBW June Kelly…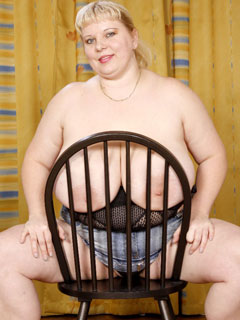 …and, as if it's not big enough news that June Kelly is lactating (!), the way she uses the breast milk from is massive mammaries is an unprecedented sight to behold!
What starts as a sexy solo shoot soon turns into steamy hardcore action upon the arrival of her male fuck-buddy. Our vixen of voluptuous vicissitude blasts off with a blowjob to arouse her cock-equipped co-star into a suitable state of erection then gets on her back – huge tits in hand – to let the fucking commence. First on the menu is missionary style sex before June gets down on her hands & knees for some doggy style fucking, her massive breasts compressed on the couch beneath her. Then it all goes tits up girl-on-top as Ms. Kelly mounts her fuck mate cowgirl style for some full frontal pussy fucking action replete with cock in cunt closeups before dismounting to dangle those gigantic juggs like a pendulous prick tease with her colossal cleavage nearly consuming his throbbing cock. As if that isn't enough in terms of hardcore carnal variety, June then lays on her side so he can sidle up from behind, pressing his abdomen against her ample ass and entering her pussy with his penis for a sensual sideways plumper fuck. Then, at long last, it's his turn to "blast off" as June finishes him off with yet more cock sucking wherein she sucks until he blows his load of cum on her tits.
He may be well & truly finished off at this point (albeit far from flaccid), but our jocular June Kelly has other plans in mind. As his spent cock drained of semen hovers glistening with the last remaining remnants of his cumshot before her, she begins purposefully fondling her huge boobs and squeezing her nipples to stimulate lactation until we witness the formation of those first magnificent drops of mother's milk expressing from her saucer-like large areolas. As the milk begins to flow freely from her lactating breasts June positions a nipple so that the milk dribbles onto her partner's penis – thus lending an entirely new definition to the term "cock milking" as she begins bathing his dick in her dairy goodness before lofting one large lactating tit toward his face so that he can lick the milk from her nipple.
Although I've never been a major fan of lactation since most of the scenes fall more toward the softcore spectrum of porn consisting mainly of solo shoots with girls milking their breasts all by their lonesome, the sheer uniqueness of seeing big breast milk employed in a hardcore context compelled me to feature this unprecedented big tits milky fuck scene. And so, here's beautiful busty blonde BBW June Kelly lactating her massive breasts post-coitally in these udderly amazing cock milking hardcore lactation photos & videos that cum courtesy of PlumperPass.com…
June Kelly BBW big tits hardcore cock milking lactation videos from Plumper Pass
June Kelly BBW big tits hardcore cock milking lactation videos from Plumper Pass
CLICK HERE FOR MORE OF BBW JUNE KELLY AT FIRSTTIMEFATTIES.COM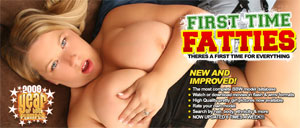 P.S. …oh, and I should probably also mention to avoid confusion that, although the photos & videos were shot for the First Time Fatties website, you can download all of these June Kelly hardcore cock milking lactation videos (and the photos, too) from PlumperPass.com:

(webmasters)