Foxy BBW Glory Foxxx is a spectacular 245lbs (17½st / 111kg) and at 5'4″ tall, she carries that weight low and large.
The tubby, tattooed temptress has a big, bountiful butt sticking out behind her like the continental shelf; her 42DDD bouncy breasts out front and her wobbly tummy in the middle.
A green-eyed goddess, glorious Glory measures a gargantuan 48-38-52.
There is some form of massage going on in this video, but I am unsure as to who is the massager and who is the massagee. Starting with Glory pressing her bulky elbows into her client and climaxing with the customer caressing Glory's copious curves.
Some baby-oil applied all over, Glory is slip-slidey and shiny. Beyond temptation for the chap, he inspects her Foxxxy folds and pokes his penis into her Gloryhole, thrusting against her big, bulbous bum and setting off a wonderful wobble all over her jumbo-sized body.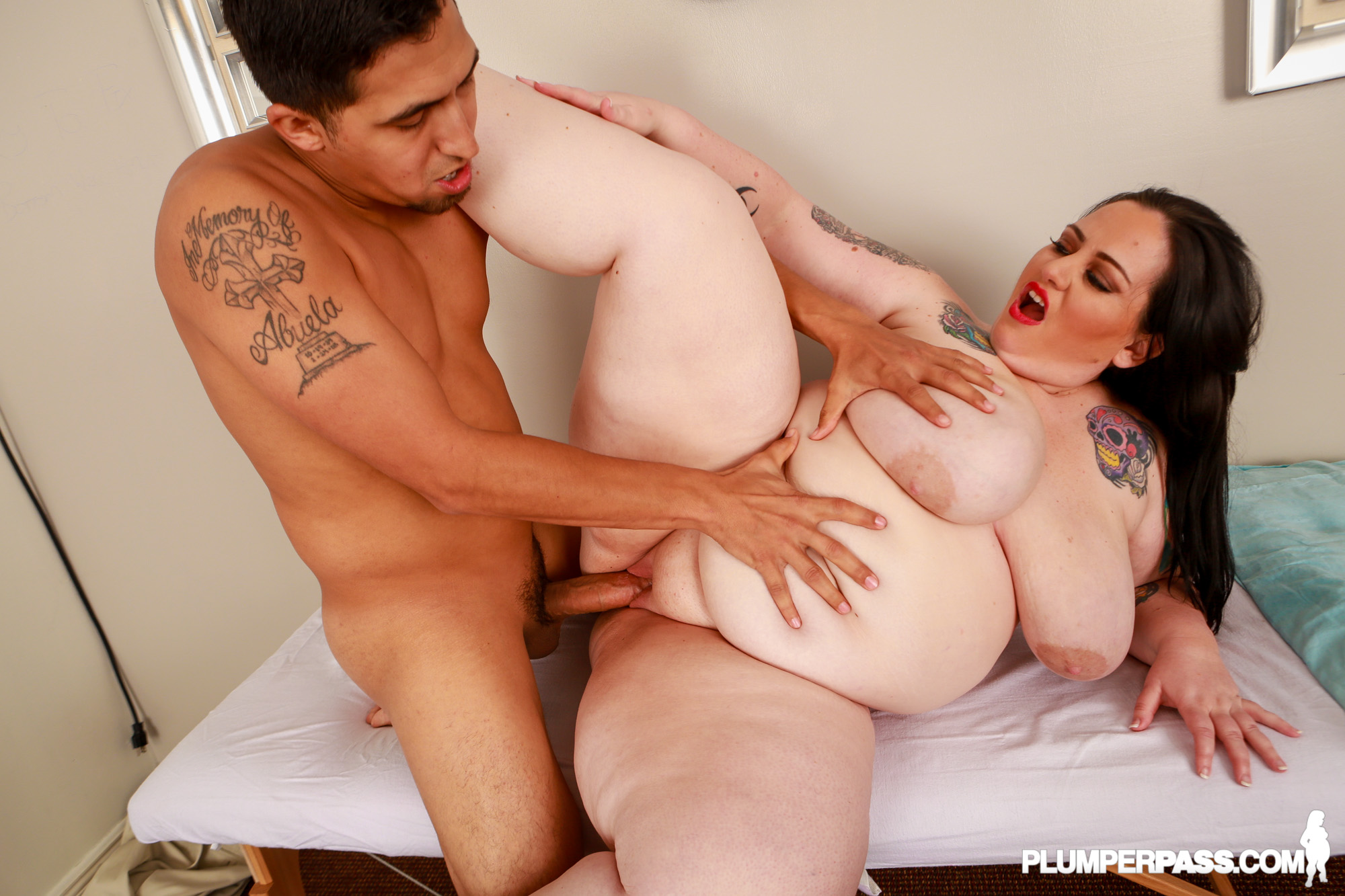 Click here to visit Glory Foxxx at PlumperPass.com