Just a busty BBW blog quickie, but I wanted to shout out all our best breast be-earlied (that's the opposite of belated, right?) birthday wishes to a very special well-endowed woman. Not only has our sexy Samantha38g been a regular contributor of comments both here and on my big boobs blog, but she's also always been most supportive when times get rough….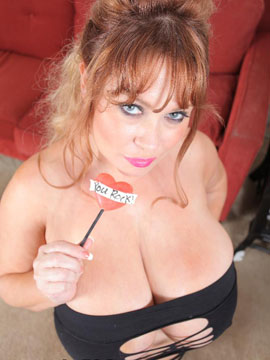 …so, sorry to disagree with the kind sentiments expressed in your stunning photo above, but, no, Sam, YOU rock!
Thus, I hope all you big boobs and BBW lovers will join me in wishing Sam a warm and wonderful birthday, as our busty voluptuous lovely is turning 43 on Tuesday, March 27th! Granted, Sam's birthday's still a week away, but I wanted to do something special to mark the passage of time until the main event; a sort of sexual birthday countdown, if you will. Trouble was, since I didn't see a 7-some orgy on her Samantha38g.com site, we can't start our official Sam38g birthday sex countdown until Friday.
So, wait for it, but, foursome…
Loading the player…
(click here to download video preview)
…threesome…
Loading the player…
(click here to download video preview)
…twosome…
Loading the player…
(click here to download video preview)
…onesome…
Loading the player…
(click here to download video preview)
…Happy Birthday, Sam! :~D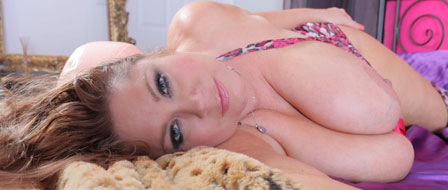 CLICK HERE TO VISIT SEXY SAMANTHA 38G AT SAMANTHA38G.COM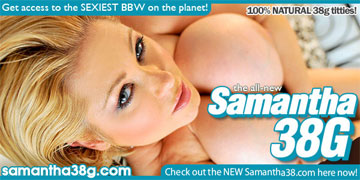 (webmasters)