It's not often I get to do a public service announcement on our porn blogs. As I recall, there was that one I did for Sam and another for some artsy tits thing, and that's been it. However, upon seeing the most recent and terribly sexy Sienna Hills series on BBW Dreams, I felt this overwhelming need to at long last address a most serious motoring issue.
I'm speaking, of course, about motoring with massive mammaries (not to be confused with motorboating, as such is perfectly legal and acceptable in the right context) or, getting a little less alliterative about the issue, picking up girls with big boobs in cars. Say you see a sexy hitchhiker at the side of the road and decide to stop and give her a ride (or even vice versa, as we should never underestimate the kindness of strangers with sex on their minds). All well and good, but there are important guidelines to remember:
1. Big tits are dangerous to drivers and those operating heavy machinery of any sort. Should you find one of her gigantic JJ-cup juggs jiggling out of her top, just ignore her big tits tease and keep your eyes on the road!
2. Flashing pussy poses a double danger to drivers since exposed genitalia requires one to look down (see warning in point #1 above), not to mention the sweet temptation of a tasty twat might make you hungry. So be sure to eat a healthy meal and get plenty of rest before making the journey so her genitals don't distract you from maintaining full focus on your driving!
3. And it's big boobs beware should her second massive breast bare in a bid for freedom, since the erotic allure of a cum hither cunt combined with two huge tits is a triple threat to an otherwise responsible driver's concentration. So, when an uncontrollable urge to reach out and touch tits becomes udderly irresistible, remember to keep both hands on the wheel at all times!
To illustrate how all three major road hazards picking up a busty hitchhiker with her ravishing rack and erection receptacle revealed can adversely affect one's careful driving skills, here's sexy Sienna Hills at BBWDreams…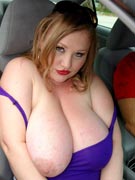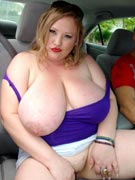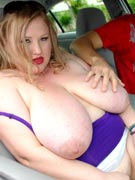 …the key to avoiding the life-threatening danger of driving while intoxicated by tits & pussy putting your penis in personal peril (oh, and this would apply to you & your pretty plump passenger as well, I suppose) is just say no to car sex and practice safe driving instead! After all, you'll get fuck her brains out when you get back to the safety and comfort of your own home, so why take such risks on the road? Anyway, it was nice to see our busty slut lust driven driver came to his senses in the end as well and did just that! And so just to prove that playing it safe (except where the sex is concerned) in his patience paid off with this well-endowed woman well worth the wait, here's our horny hitchhiker driving hero from his pick up to fucking beautiful 34JJ Sienna Hills in hardcore photos & videos car and driver courtesy of BBWDreams.com:
34JJ Sienna Hills hardcore from BBWDreams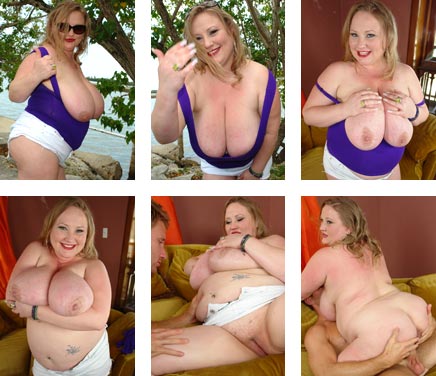 34JJ Sienna Hills videos from BBWDreams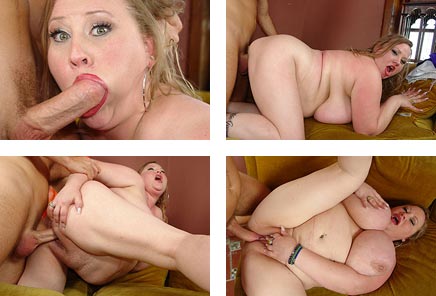 CLICK HERE TO VISIT JJ-CUP BBW SIENNA HILLS AT BBWDREAMS.COM

(webmasters)