After my last blog about Lexxxi, on 13 May, on MyBoobSite, there was much discussion about the possibility and rumour of the mammoth mammaried momma doing hardcore photos and videos.
Well, it there's truth in the rumour and although the pictures and videos will not be available to the general public (erm… you) until tomorrow (Friday, 18 May 2012), we here at HardPourCorn do have the following pictures and clips to share with you.
Ready?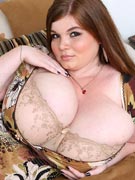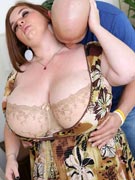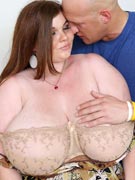 I know that some of you are a bit disappointed to see Lexxxi doing hardcore.
Well, while I say it is my preference, it is just that. I mean, I like a bhuna, but I'd have a biryani over that, any time. That is my preference. I am, at no point going to tell my curry house that they are only to make biryani from now on, because it disappoints me if they do anything else. Other people like other things and they are a business and make more money from being diverse in their available products.
You get where I am going with this?
No?
Maybe I should just eat my curry and settle down to watch Lexxxi and Mr Fucking Lucky, here, getting jiggy with it in this video from PlumperPass.com. (Don't forget, this content will only become available in the members area from Friday, 18 May, 2012).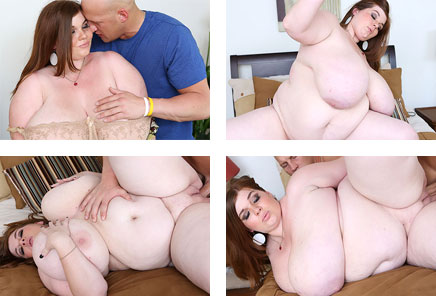 P.S. from Reese: Hang on, guys & gals, forget what I'd said on My Boob Site about the Lexxxi Luxe / Anorei Collins hardcore video preview not having enough extra large breast fetish fodder, as I've just found this flash video trailer with more massive tits action pre-sex with Lex at PlumperPass.com:
CLICK HERE TO VISIT LEXXXI LUXE née ANOREI COLLINS AT PLUMPERPASS.COM

See This Awesome Plumper Babe and other hot BBWS on WebCam at I Love Fat Girls.com