This is, shockingly, the first BBW DVP (Double Vaginal Penetration) scene on Plumper Pass that we have ever seen.
As you possibly know, Reese and I are partial to a bit of DVP. Although it has been too long since we partook in such a pastime. I blame the fact that we struggle to find that second cock to stuff up my twat. I blame that on the fact that neither Reese nor I are getting any younger. Mind you, who does, other than Benjamin Button?
Occasionally, I think that we might have more luck if we weren't so fussy with what we require in a third party. For starters, much as we are aware of our own inevitable ageing, we are still looking for young men.
Anyhoo, enough about us… This is all about Meow 34JJ and her MMF (two males one female) threesome. This is, as I said at the start, Plumper Pass' first BBW DVP scene, that we have seen. I am shocked by that, as surely I am not the only one to enjoy this pastime. OK, I know I am not. We have previously explored the two cocks, one box scenario on MyPenisSite and MyVaginaSite, some photos from which are here:




Here's one more video and some photos from the Meow 34JJ threesome, from PlumperPass.com: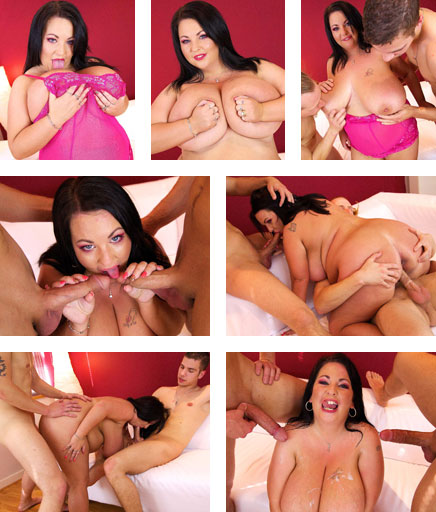 CLICK HERE TO VISIT MEOW 34JJ AT PLUMPERPASS.COM

See This Awesome Plumper Babe and other hot BBWS on WebCam at Plumperpasslive.com