I don't know about you, but on the rare occasions that I was given the school punishment of a detention, I never went.
As by the time I was at senior school, corporal punishment was made illegal here in the UK, and they had not yet forgotten (as they seem to have done now) that expelling (or exclusion/suspending) pupils from school might be a reward for the person in question – which naughty sort would not rather be sent home than kept in class for longer than normal?
The worst thing that they could do, if I didn't go to detention, was to give me another detention. Which I would also fail to go to.
This may have been different if the punishment was to be handed out by the likes of Cotton Candi.
It's hard to say whether teacher or student is getting the better deal here.
58M Cotton Candi gives two of her boys the serious punishment of banging the heavy honey, as they slap her on the ass, causing a wobble to wave across her huge butt to her mammoth mammaries.
She leaves lipstick around one naughty boys erection, right down by his balls, as she deep-throats him, pausing only to suck his balls as she jacks him off.
Expertly done, Ms Candi!!
We get to see Cotton lying on her copious frontage, comfy in her curves and fat fleshly folds as her tremendous titty topped 58-40-56 body supports her supremely sloshing sexiness.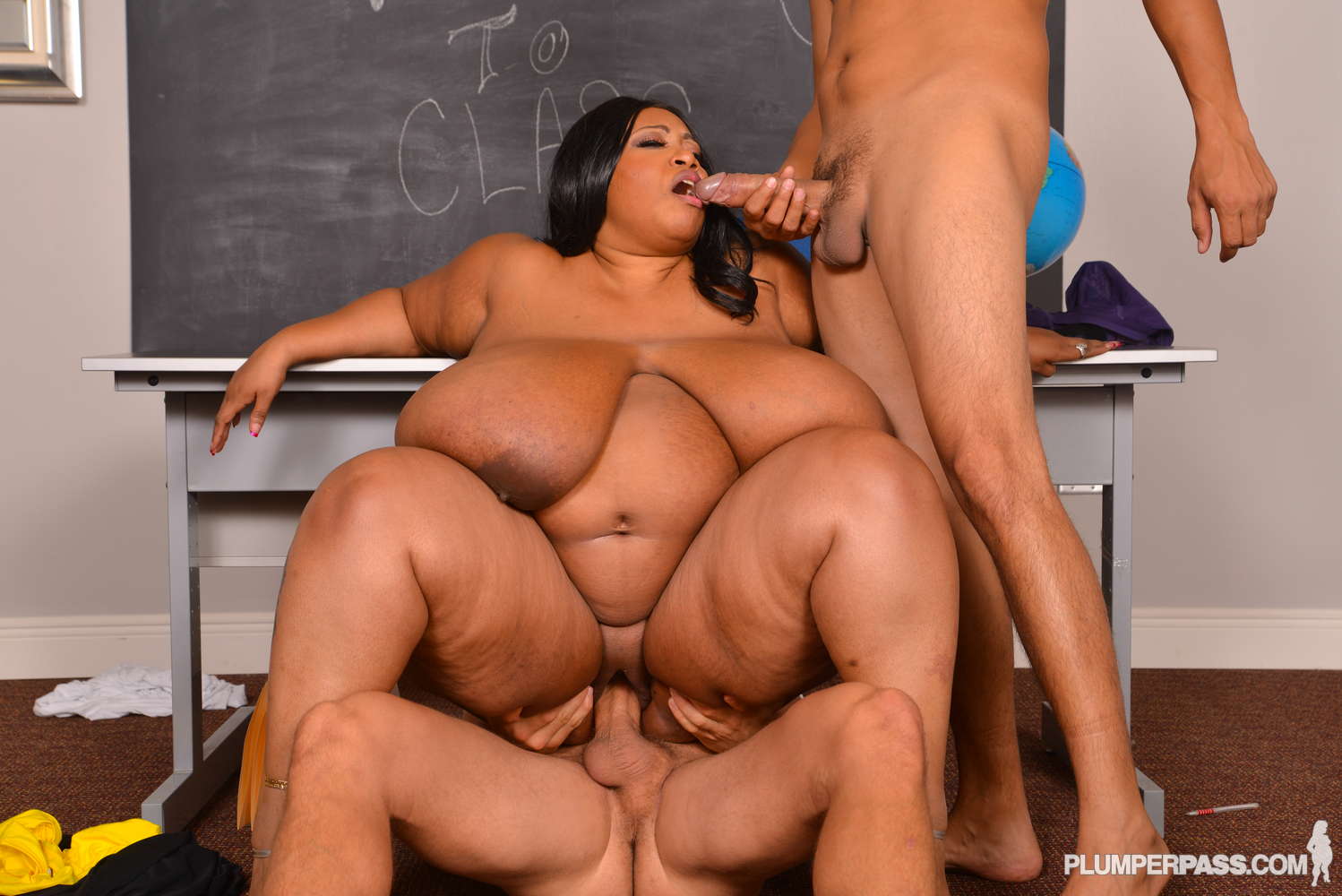 Click here to visit Cotton Candi at PlumperPass.com

See This Awesome Plumper Babe and other hot BBWS on WebCam at Plumperpasslive.com