We're checking out this incredibly hot scene by Plumper Pass, with SSBBW superstars Cotton Candi, Sapphire and Lexxxi Luxe. We hope you love huge tits, big bellies, and pretty faces because this scene has three super size BBW beauties, ready to pounce on some cock. They're clearly in a competitive spirit, getting dressed for the club. They decide that they have to make some changes, stripping off Miss Candi to start. They begin stripping each other down, swapping clothes, and decide to have a little playtime before heading out for the night.
As Sapphire and Lexxxi Luxe begin to get Cotton Candi to strip down, they find it hard to resist her curves and her huge tits. They start stripping each other down, figuring they have plenty of time before they have to go out. They can arrive fashionably late anyway. Now that they have big tits and pussy to play with, it's worth arriving to the party a bit later.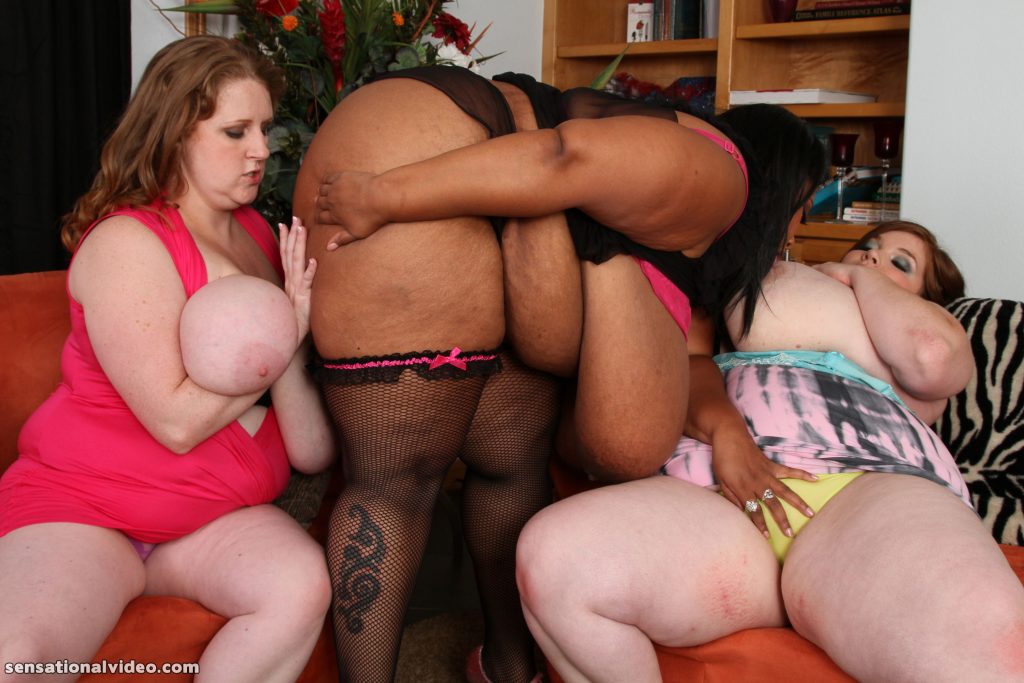 SSBBWs Love To Eat Pussy
Lexxxi Luxe and Miss Candi begin making out, and jiggling each others' huge tits. These SSBBWs begin to share Cotton Candi's huge tits. They're bigger than either of the girls' heads! They try to suck as much of her dinner plate nipples as possible, while she watches them suckle. Now, it's time for her to take charge, as she lays down Sapphire, spreading her legs to get a taste of her wanting clit. She teases her pussy just right, grabbing nibbles of her belly in-between flicking her clit with her tongue. While Sapphire lays back, she gets to have Lexxi's huge tits in her face. This scene is turning out to be a dream, but this is just the beginning.
After a long tease and lots of belly play on Sapphie, we get a little more from each of these fat girls. You'll get to dive deep into each of their luscious pussies right along with them. Each buries her beautiful face in another SSBBW's pussy. Then suddenly the doorbell rights–uh oh. It's the guys they were waiting for, who have no idea what they're about to walk into.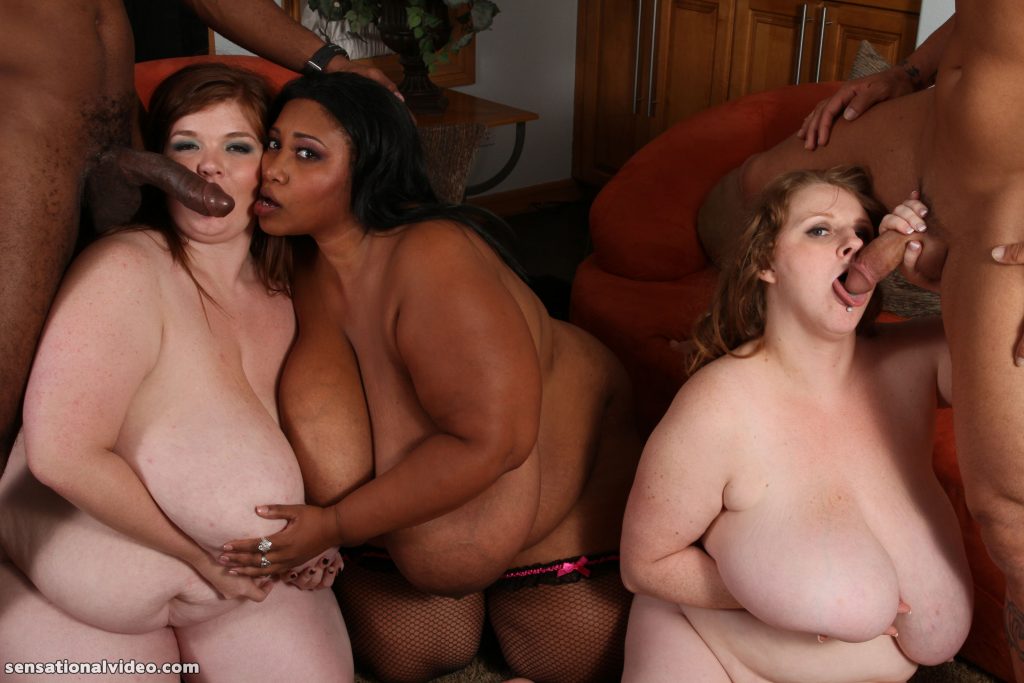 Lexxxi Luxe and Cotton Candi Begin Group Sex
Miss Candi is about to welcome the boys in, when she goes to answer the door, leaving Sapphire and Lexxxi Luxe to enjoy each other while they waited for two members to join their sex party! The girls suggest that they're going to have a much better time if they just stay in. Unsurprisingly, these two dudes simply get in on the fun, eating pussy and playing with their huge tits. Sapphire moans louder and louder, as the first fat vixen to cum.
Attention shifts to Cotton Candi and Lexxxi Luxe, as they work to show off more belly play and massive tit fun. Lexxxi works hard to play with those big heavy tits, offering them up for play, too. This becomes a pure act of group sex, every pussy gets eaten, every cock gets sucked, and you get a hefty amount of plump white girls getting railed by big Black cock.
You can watch this hot round of group sex with Lexxxi Luxe, Cotton Candi, and Sapphire now over at Plumper Pass!