We have not featured porn-star and webcam model Erika Xstacy before, here on MyBBWsite before.
I'm wondering whether we have just been cautious over some peoples sensitivites about tattooed totty.
The current fashion for getting inked is obviously not going to be fleeting, as, well, as they're tattoos. And they are there for ever.
When you hear someone say "Yes, but what are you going to look like when you're 70 years old?" the tattooed person in question can confidently reply "Just like everyone else."
So, here's Erika, showing us her copiously-colored copious curves.
After her dip in the ocean, Erika takes her sandy, jumbo-sized body back indoors for a long, hot, sweaty sex session.
I cannot but help think of the sand. On her expansive skin. In her puffy pussy.
That's gotta chafe. Both the lovely, chubby chick and her boner-bound bloke.
Erika has her nipples pierced as well as having a little metalwork dotted around her plumpers flesh.
With her 38 E-cups and her 44-38-50 inch figure, Erika flops her folds around her beau as she sucks and fucks. She has the most amazing belly. Soft and snuggly.
Loading the player…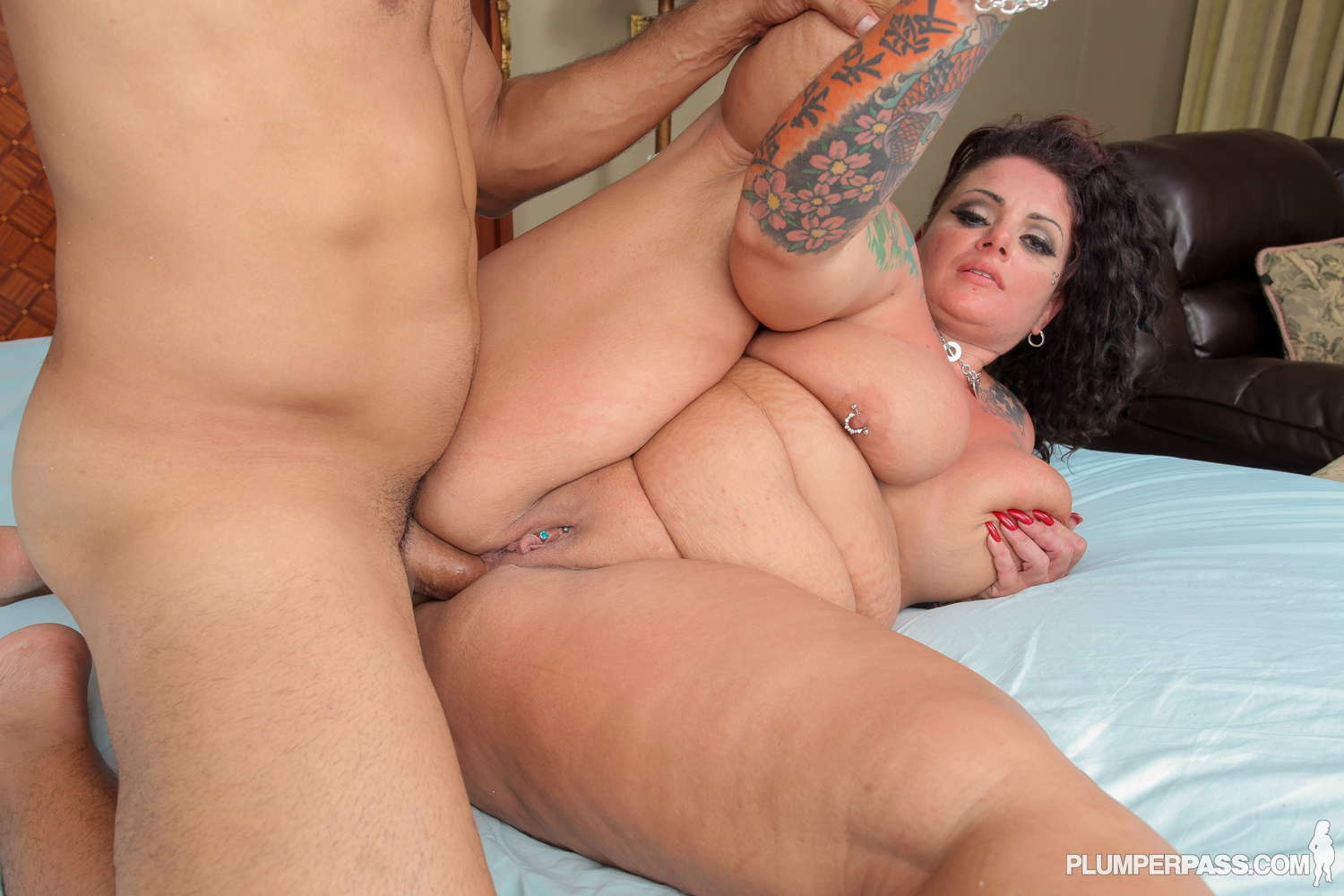 Click here to visit Erika Xstacy at PlumperPass.com