Back in April, I introduced Vylette Vonne to MyBBWsite (HERE).
Looking back at that blog entry, I saw that I had spelled her name wrong – I had missed out the last e. I have edited the entry, now.
Then I proceeded to wonder how you pronounced her name. Well, with the previously missing letter, I think we can safely say you say Vie-let.
As with the previous entry, I do not have weights and measures for the beautiful, booty-bound babe. Bar her chest measurung 50″ and her bra size being 44DDD. Plumperpass.com say
Vylette Vonne is a super-sized bad girl. And why be good, when being bad pays? This BBW dream is a heavy breasted, megaton assed sexy BBW babe has a deep craving for cock. Vylette is a whole lot of woman and she's got that extra chunk in all the right places. And she looks like Halle Berry too. Enjoy this SSBBW.
I say just watch this video and lust over the photos of Vylette getting her huge ass spanked and seeing it wobble as she twerks. Begging for a fuck. Enticing JMac* into pounding her plump podge. Ramming his huge hard cock into her puffy pussy after utilising the mouth on Vylette's pretty face.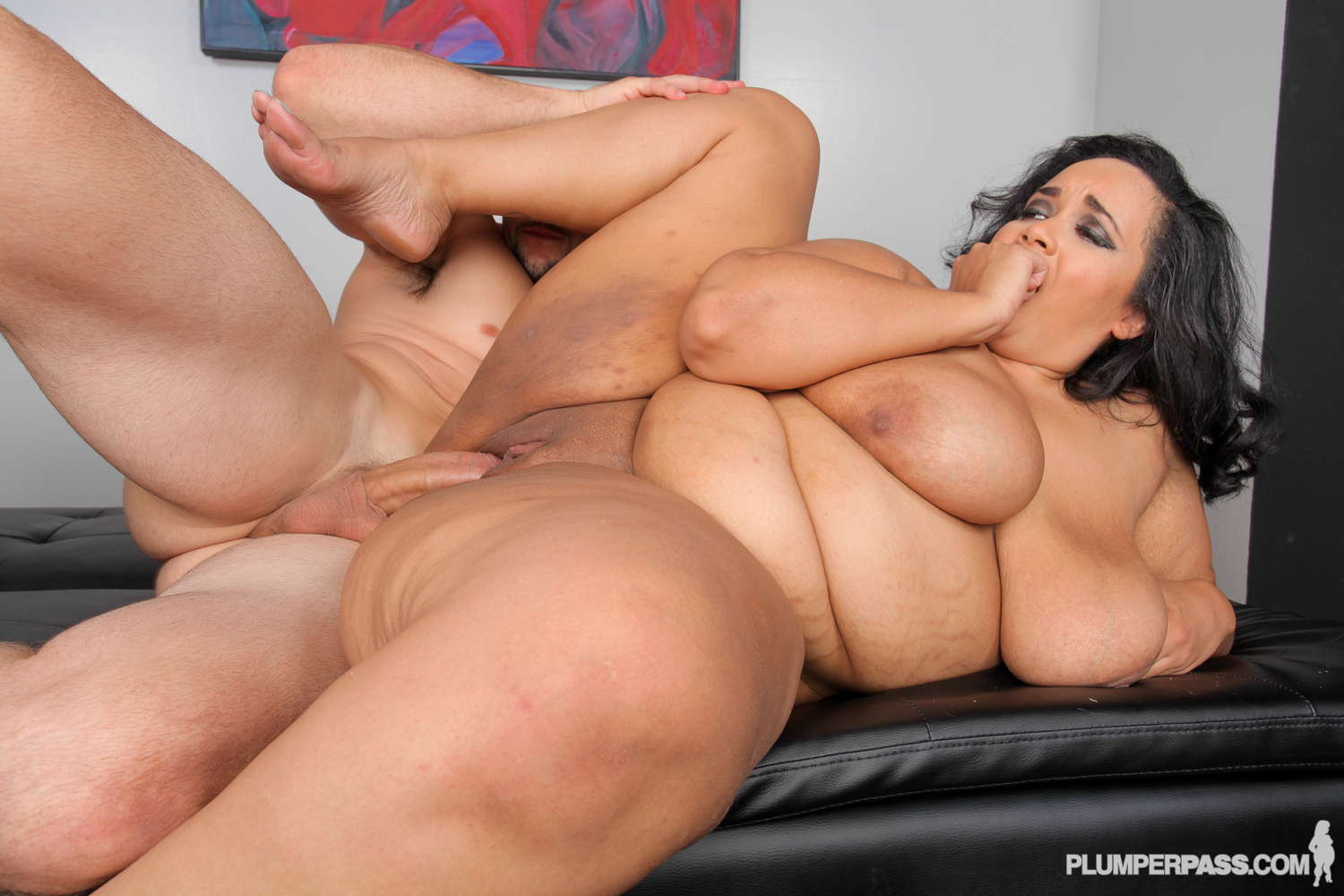 Click here to visit Vylette Vonne at PlumperPass.com
* He's a lucky guy, just the other day he was shagging the chubby Jenna Jayden, over on MyBoobSite.com.