You couldn't get much further away from the current most famous female boxer, Nicola Adams, than Samantha 38G.
Nicola is black, petite, 31 years old and weighs just 112lbs (8st / 51kg).
44 year old Samantha, as we know, is a white, blonde, green eyed goddess who weighs a wonderful 219lbs (15st 9lbs / 99kg).
Superstar Sam is toughening up with a bit of boxing training, from Brannon.
Sam is sweet, funny, smart and sexy as well as beautiful and buxom.
As a fatty fighter, her tits, tumbling out of her top, bounce and bob with every punch.
How ever could Brannon keep his cock in his pants when faced with such a fierce, fleshly female?
Well… he can't.
Training reverses as the big-bonered Brannon gets blown and titty-fucked, then copulates with the copiously curved cum queen.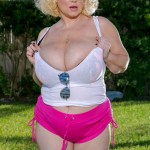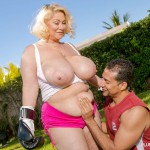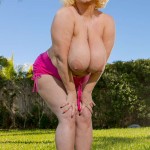 It is good to see the use of a condom, as the lucky lad gets his boner bonked by our boobie blessed boxer babe. I know that this is one of Samantha's insistances, as it should be everyone's. PlumperPass are one of the best at making this the given. Good to see. They should be praised for that as well as showing us all the best porky plumpers, of course.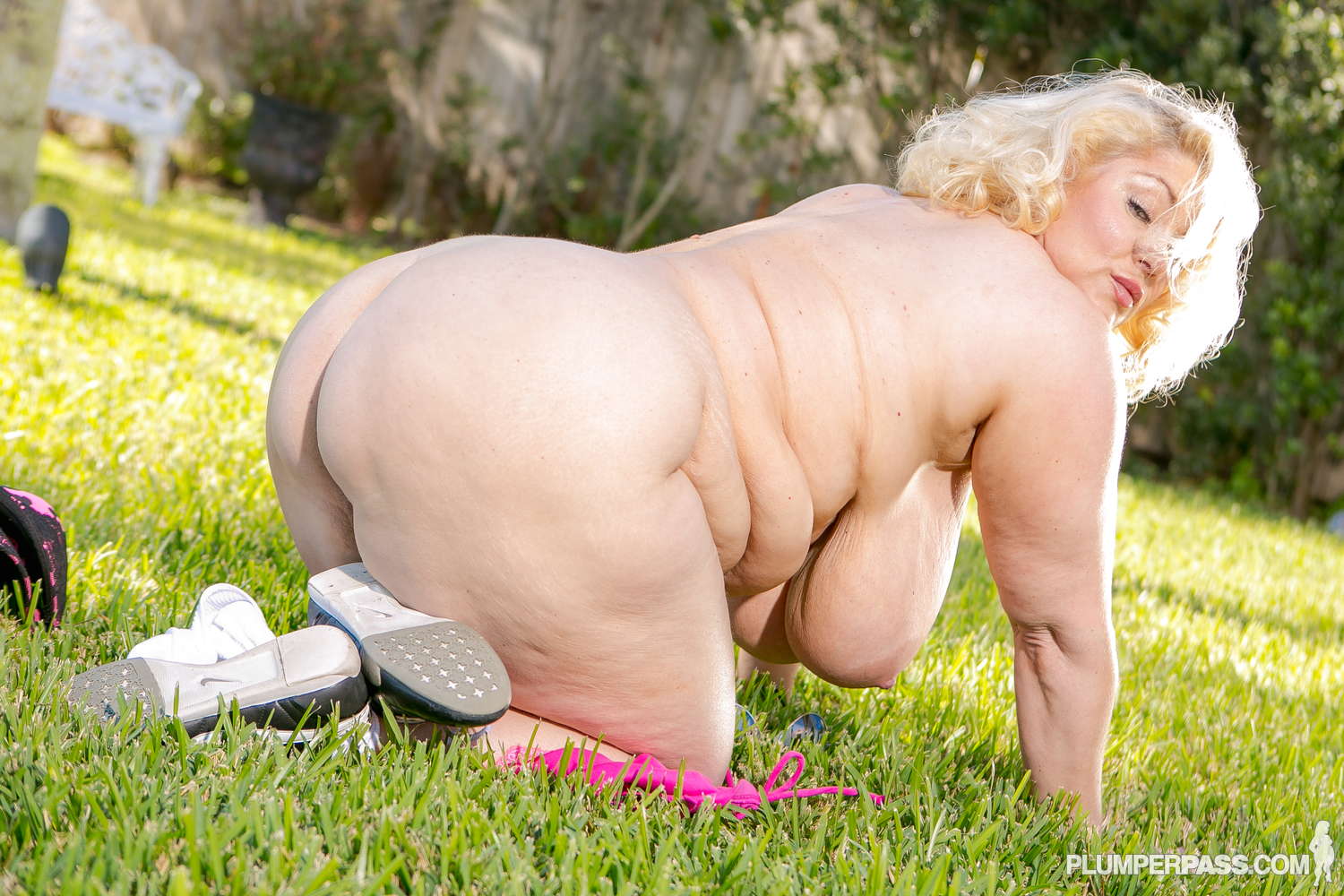 Click here to visit Samantha 38G at PlumperPass.com

See This Awesome Plump Babe and other hot BBWS on WebCam at Plumperpasslive.com