Blowjobs that utilise the teeth? I think this could make some of you wince. Some like a wee graze of the teeth, some would rather fuck a toothless mouth than get nibbled.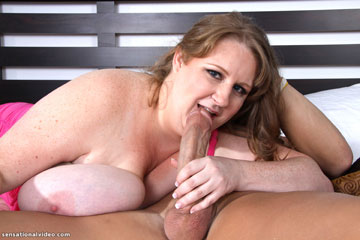 For example:
"I just really liked this cock sucking series because, in porn as in life, not enough girls use their teeth in a blowjob (and, especially on the frenulum it's the best thing ever! (i.e. biting down on my penis as shown in the 3rd photo below feels like blowjob heaven to me))"
from Reese. But then, some men like to take a cheese grater to their cock, don't they.
Brace yourselves, chaps, we're going in!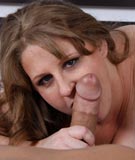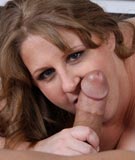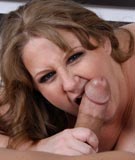 The above are from the 660+ soft- to hard-core photos that go along with Sapphire's Girl Next Door video from PlumperPass.com]:
CLICK HERE TO VISIT 38L SAPPHIRE AT PLUMPERPASS.COM