Horny big tits BBW Emma is sitting back and enjoying porn with a glass of water at the ready, and this scene is ripe and ready for your naughty piss fetish fun! This sexy, busty babe starts feeling like she has to pee, but she's so horny and so into the porn she's watching she doesn't want to take a break. She begins caressing her big tits, which are hanging out of her top, when suddenly she begins to feel those ever so familiar urges of having to piss in this hot scene for BBW Land!
Oh no! Emma's urges are growing more and more fierce, and she's considering taking a little break, and stepping away from her computer. After doing the pee pee dance for so long, she's finally ready to go release her bladder. She's afraid she won't even make it to the toilet! This big tits BBW cannot even walk, and she's holding in her pee so she doesn't start pissing all over her floor!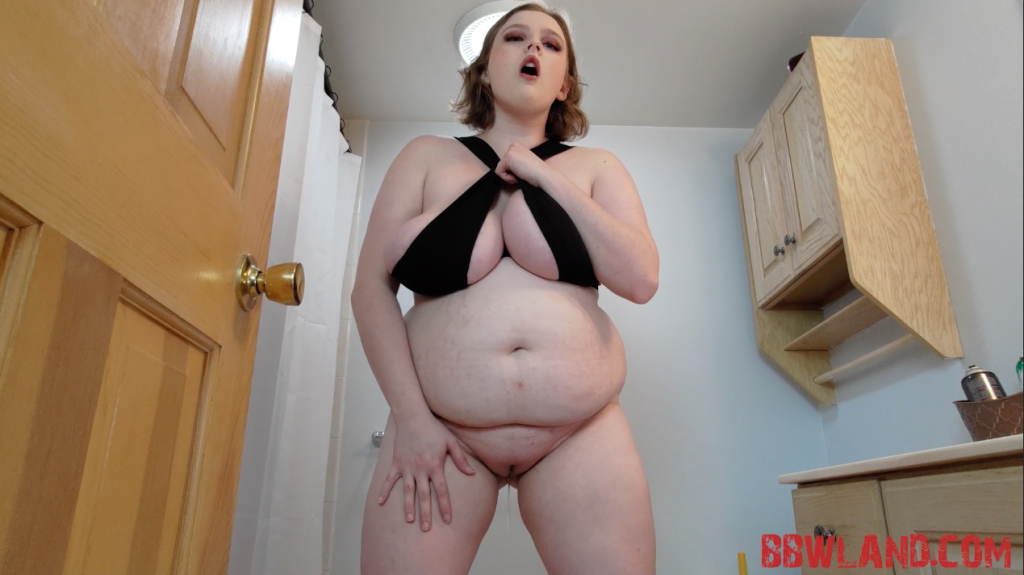 Emma's Hot Pissing Fetish Experience
Emma continues to dance right outside the bathroom door, with her big tits bouncing as she squeezes hard to keep her piss inside! She gains control over her bodily functions for a moment, and unfortunately finds that the bathroom door won't even open! It's stuck, and now poor Emma is stuck, knowing she is not going to make it! She has to piss so badly!
As her bladder begins to release down her leg, the door finally opens, and she can finally find some sweet relief. She undoes her pants and still can't even make it to the toilet. Her bladder is hurting so badly, she can't even make it from inches away!. She simply starts pissing all over the floor, releasing her bladder all over. Her own piss is streaming down her legs, and large amounts of it, too! She's making a filthy mess all over the floor! This filthy slut really amps it up, and loves the sensation of piss dripping down her legs, and hearing it drip onto the floor. Her eyes widen with temptation and she gets naughtier ideas.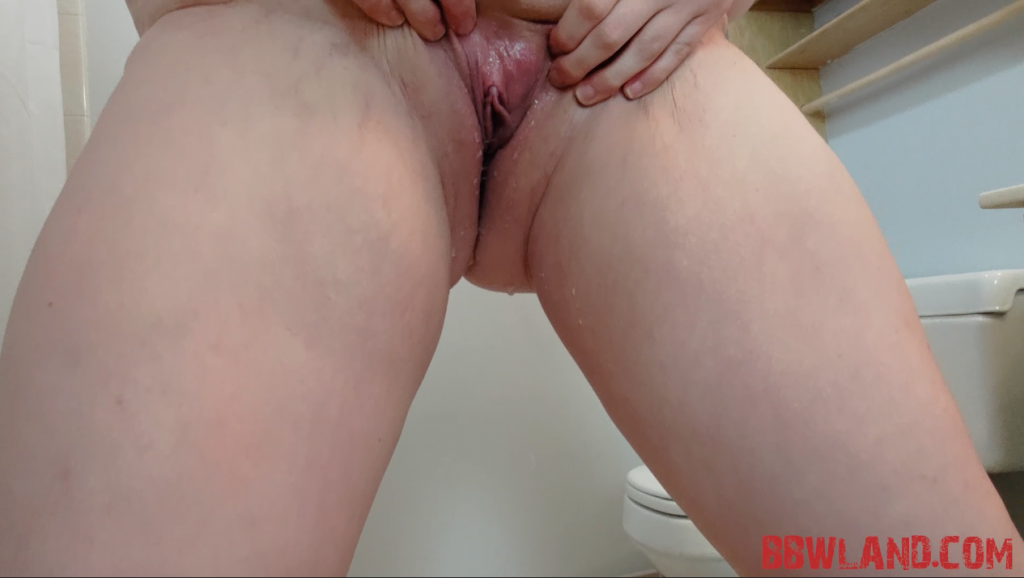 Big Tits BBW Pisses Herself
Emma gets more and more turned on, after releasing her bladder all over the floor. She stands in her own piss, and begins rubbing her clit. She felt the sweet release of urine as a near orgasmic experience. Now that she's feeling better, she can spread her piss covered pussy lips and rub her clit. She begins rubbing herself wildly, slipping out her huge tits and really putting on a show. She bounces her big tits and her big belly, pleasuring herself in her huge piss puddle.
When the big tits BBW finally brings herself to orgasm, she realizes what kind of mess she's really made. She just got so horny in the process that she couldn't help herself! Now her fingers, legs, and her pussy are covered in piss, and she's got quite a filthy clean-up job ahead of her.
Watch more of this filthy big tits BBW pissing herself now at BBW Land!