Just a heads up that I've just blogged the sensually stunning, super busty and ever lovely 38L Sapphire over on MyBoobSite…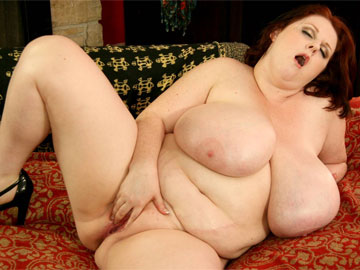 …but, as I was editing her video clips earlier, it got me to thinking that it's all too often in both my big boobs and BBW hardcore porn pursuits that I have a tendency to overlook the super sexy solo work of our magnificent maidens of massive mammaries when they're not employing some friendly phallus as a fashion accessory. In order to correct my oversight, understanding that lots of busty plumper and BBW lovers like seeing their favourite models all by their lonesome in softcore situation, I'd even resorted to occasionally dividing a particular big boobs BBW blog entry into hardcore and softcore sections. Still, unless there's some serious fucking involved, I've been sadly remiss in featuring some of the sexy shenanigans that cute chubby girls can get up to on their own!
And so, in my continuing efforts to rectify the softcore situation, I've decided to revisit one of my first fetish loves – busty female masturbation – in order to effectively bridge the softcore porn gap on MyBBWSite. After all, I've enjoyed the autoerotic experience of watching well-endowed women wanking ever since my on-line girlfriend introduced me to the practice (in fact, it played a not-insignificant role in us ultimately getting together in real life) and, where such lustful little lady-wank situation are concerned, the girls are fucking, they're just fucking themselves rather than having sex with someone else (hmmm, since there's pretty plump pussy penetration involved, would this fall somewhere in between the softcore to hardcore spectrum – "middle-core", perhaps, or maybe "semi-core" to stay with the erection analogy these porn niche categories seem to denote?)!
Thus, in order to correct my orgasmic omission of the voluptuous solo sex variety, I thought a big tits BBW and busty plumper masturbation mega-post might be in order! To that erotic end, here's an ample selection of stunningly beautiful and extremely well-endowed wankers with DDD-cup breasts and beyond – including Seana Rae 36GG, Nikki Cars 40DDD, Sienna Hills 34JJ, Amber Hall 34GG, Ms Deja 44FF (although her massive breasts do seem dramatically larger than an FF-cup to me), Kirsten Halborg 44F, Simone 36J, Samantha 38G & Maria Moore 36JJ – in big boobs busty BBW masturbation videos (yes, I know that the last one of Sam & Maria is moreso a BBW lesbian video, but I'm qualifying that one in for inclusion since there's a fair measure of big tits BBW lesbian mutual masturbation involved) all cumming to you with chubby loving courtesy of PlumpersAtPlay.com: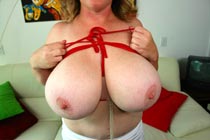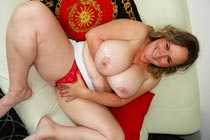 CLICK HERE TO VISIT PLUMPERSATPLAY.COM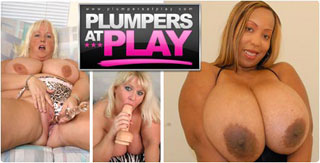 (webmasters)