The man-whore and rent-a-rod that is Asante (and his big, black cock) gets to fuck another of our favourite BBW's. This time, it's Eliza Allure
Eliza is looking stunning here in this interracial, hard-core, fuck-fest film and photo set.
The ravishing redheaded, blubbery babe has a humgous, heavy body weighing 205lbs (14st 9lbs / 92.9kg), and stats of 45-43-57.
Her 40DD jugs get juggled with by Asante's hands and, no doubt, this sets off a ripple throughout her wonderful, wobbly folds of flesh and fat.
Eliza drops to her knees to suck at the big boner presented to her face for a serious, sexy schlurp.
After oral, digits demand to be dipped into her podgy, pretty, puffy pussy.
Then, who could resist a good, hard, fatty fuck?
I've cum to hate Asante! 😆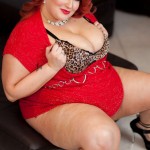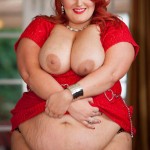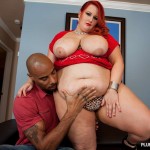 Loading the player…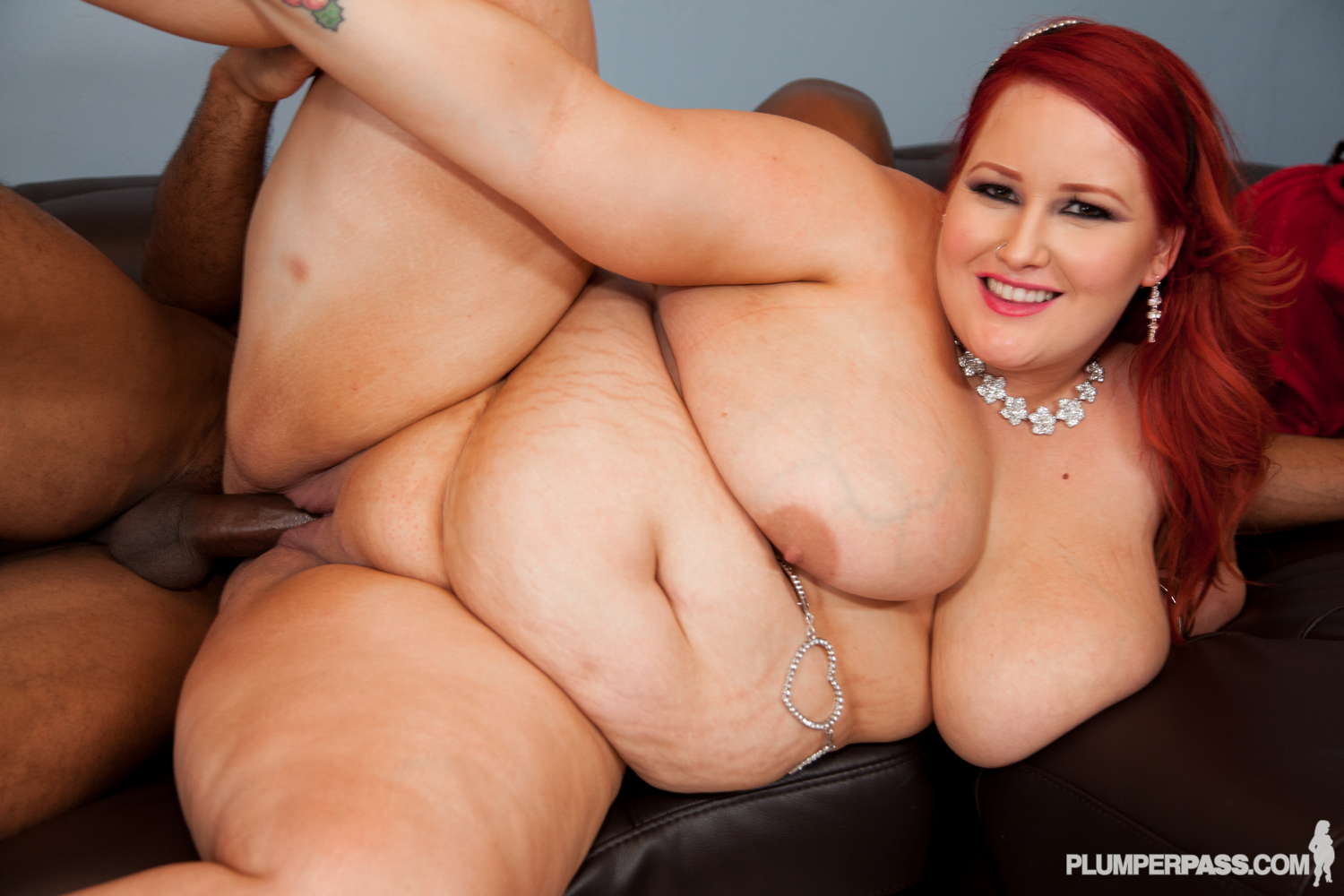 Below, we have what I truly consider to be the most amazing, and the most beautiful, BBW photograph that I have ever seen.
Honestly… EVER!
Click here to visit Eliza Allure at PlumperPass.com

See This Awesome Plump Babe and other hot BBWS on WebCam at Plumperpasslive.com