An expert at dirty talk, Anastasia Vanderbust is the Ebony BBW of your dreams. She's live on cam and ready to fuck around with those enormous big tits and her big black dildo. This luscious, busty babe is playful on cam, showing off that incredible cleavage and tattoos as she peek out of her lingerie. She's loving the attention from her fans and this plump babe is ready to take requests.
She's a lusty, busty babe, and she's ready to play with those tits and tease! She is all alone and listening to what her fans want. Her tits are so big she can even pull them out and suck on her own nipples! This raunchy ebony BBW loves showing off so much, and flirting with her fans, you'll want to stay when she pulls out her toys.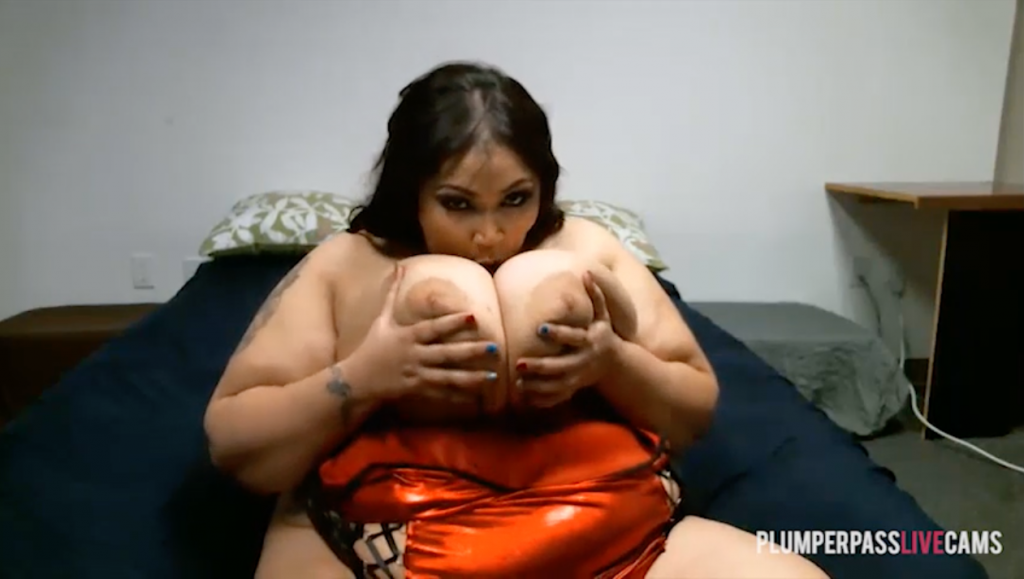 Ebony BBW Babe Sucks on Big Black Dildo
Anastasia talks dirty, sucks dirty, and undoubtedly she FUCKS dirty, too! Unfortunately, we will only be seeing this Ebony BBW beauty fucking herself! She whips out her dildo, slobbering all over it, begging to receive some nut down her throat. Then this babe leads you through fantasies, saying the most filthy things as droll spills from her lips. She loves sucking cock, and keeps jamming her toy down her throat.
Getting hard yet? Anastasia Vanderbust is growing hotter by the moment, filling her show with dirty talk while she continues to put her plump body on display. She pulls out her huge luscious tits again, so those big natural breasts can tempt you. She jiggles them, sucks on her nipples, and shows off her body as her lingerie begins to come off.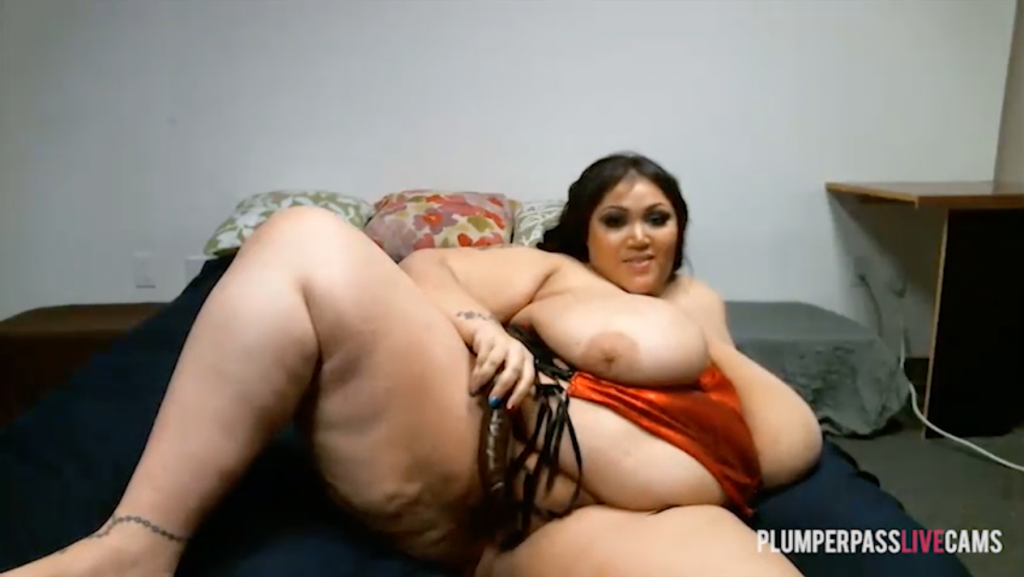 Anastasia Vanderbust Strips Off Lingerie To Masturbate
This plump Ebony BBW babe is ready to feel some stimulation! She lays back and rubs her pussy, opening up her lips and moaning with pleasure. She's extra playful and sociable as she goes, teasing and showing off those spread open thick thighs. She wants some cum in that tight shaved pussy, giving a raunchy JOI as she gets more and more wet. Her fingers are dripping with her own cum, and it's time to kick up the action a notch!
Anastasia Vanderbust begs to swallow your cum while she moans! This busty Ebony BBW loves talking dirty and soon she's ready to really cum! She finally slides her dildo deeply into her pussy, enjoying how thick it fills her up. This obedient little slut keeps you stimulated and overjoyed with every jiggle of those huge fat tits, you'll be begging to cum inside of her!
See more Anastasia Vanderbust now at BBW Land!