This BBW Land scene features gorgeous Amber Swallows, an Ebony BBW making her site debut! She's thick, she's sexy, and she's awfully horny. It's time to give this beauty the hard cock she really deserves. She's taking her time with her own body, massaging her own tits, and rubbing her own pussy while she lays back in a bikini. This isn't quite cutting it for this BBW. She stops what she's doing and decides to make a call for a strong masseuse.
Amber Swallows is quite encouraged, now that she's made the call for a strong therapist to come directly to her room. She lays on her belly, waiting for the therapist to come in. He doesn't know she's quite up to no good, and walks in focused on doing his job. Sexy Amber is really excited for this massage, inviting him in so that he can take care of her tense muscles. Amber knows exactly what she's up to when she's calling for a massage, and it's definitely for the happiest of endings.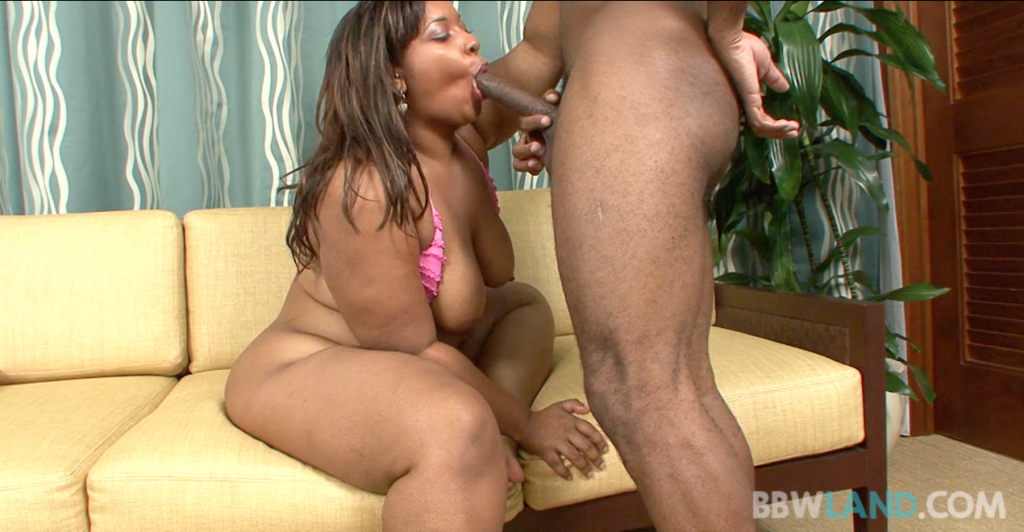 Ebony BBW Massage Porn
Amber Swallows invites her masseuse to go a little lower on her body. They aren't even using a massage table! they get right to the point, and he rubs her beautiful body over with massage lotion, starting with her shoulders. At her encouragement, he moves down to her ass, and notices what a nice ass Amber has! It's a beautiful, juicy bubble butt. He cannot help but deliver compliments. Now she knows her plan is going off without a hitch. This horned up Ebony BBW hopes that she gets the right therapist that will satisfy all her muscles!
After gazing at Amber Swallows' beautiful ass, he encourages her to turn over so that he could get the other side of her body. After all, she said she sorely needed this massage. She happily turns over and takes off her bikini bottom at her request. This massage is getting more and more intense as he explores her body, and gets an eyeful of her pretty shaved pussy.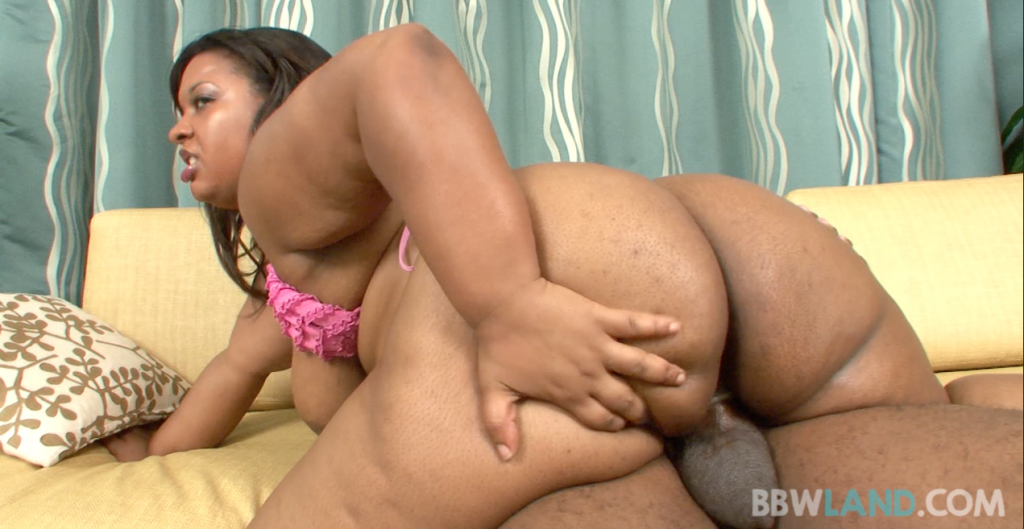 Amber Swallows BBW Hardcore With Black Cock
This massage therapist is busy and focused on his job, massaging every inch of her body. He even grabs those cute titties of hers! The second he sees that pierced pussy, he simply makes sure to get a taste. He doesn't even ask, he just leans down and buries bis afce. She asks if this is included in her massage, and he says everything is included! Good for her! She enjoys the pleasure of his tongue, releasing tons of tension she needed to release!
Before long, Amber Swallows is sucking on his cock, while her wet pussy aches for more. This thick ebony BBW has him rock hard from her sloppy blowjob, and bends right over to take his cock. Self-pleasure certainly wasn't cutting it for Miss Swallows! Amber gets fucked, instead of making herself cum all by herself, by a big Black cock!
You can watch Amber Swallows get fucked now, over at BBW Land!