I am a bit perplexed by the title Reese has given me, here. He explains it, but I am still a little confused.
I am calling this a 4 in 1 3some because this series includes 107 sexy solo shots of Shanice, 140 of Leah Jayne softcore, 113 girl-on-girl with Shanice & Leah alone together and 355 hardcore BBW threesome shots – so, there are over 700 photos in all.
Hmm. Nope, I still don't get why it's a four in one threesome. Maybe I am having a particularly blonde day.
Anyhoo, here we have British BBW Shanice with her 38K-cup knockers, with 38I-cup Leah Jayne, also a Brit, getting jiggy with each other and with one lucky guy.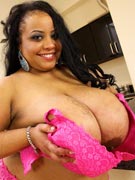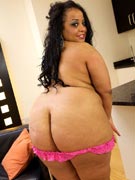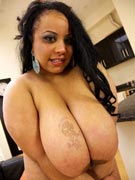 PlumperPass.com have also provided us with this little hardcore video of the FFM threesome. There is an awful lot of flesh to get jiggy, with these two lovelies and jiggy is what it gets!! The dude is certainly seeming to be enjoying his work, here… I think he could knock nails in with that boner, he's so hard for the soft round tummies, asses and huge tits he has on offer.


CLICK HERE TO VISIT SHANICE RICHARDS & LEAH JAYNE AT PLUMPERPASS.COM