Don't you just hate the man-whore that is Asante Stone?
He gets to fuck all our favorite Big Beautiful Women.
He gets to put his bald head between big, bountiful boobs.
He fondles fat.
He gets titty-fucked and cums on those BBW breasts and buttocks. The bastard. 😆
Sweet as candyfloss, Cotton Candi, who we have not seen here since last year, is all set for a session with that (BBC) big black cock.
African American Cotton is a huge honey weighing 269 lbs (19st 3lbs / 122kgs), she measures up at a gloriously gargantuan 58-40-56. She wears a mammoth 46 M-cup bra.
Far too big to be called chubby or plump, Cotton Candi is a SSBBW (Super Sized Big Beautiful Woman).
Her wonderful, wobbly, weight is distributed perfectly between her butt, belly and boobs. Her thighs and upper arms juggle with every cellulite covered shudder.
Here the divine Cotton is fucking and sucking, not-quite-gagging on hot, hard horn. Taking her time to look into our eyes (via the camera) with lustful longing.
That Brobdingnagian body bonking, until all her blubber is swingingly, sloshingly satisfied.
There is another video on MyBoobSite, HERE.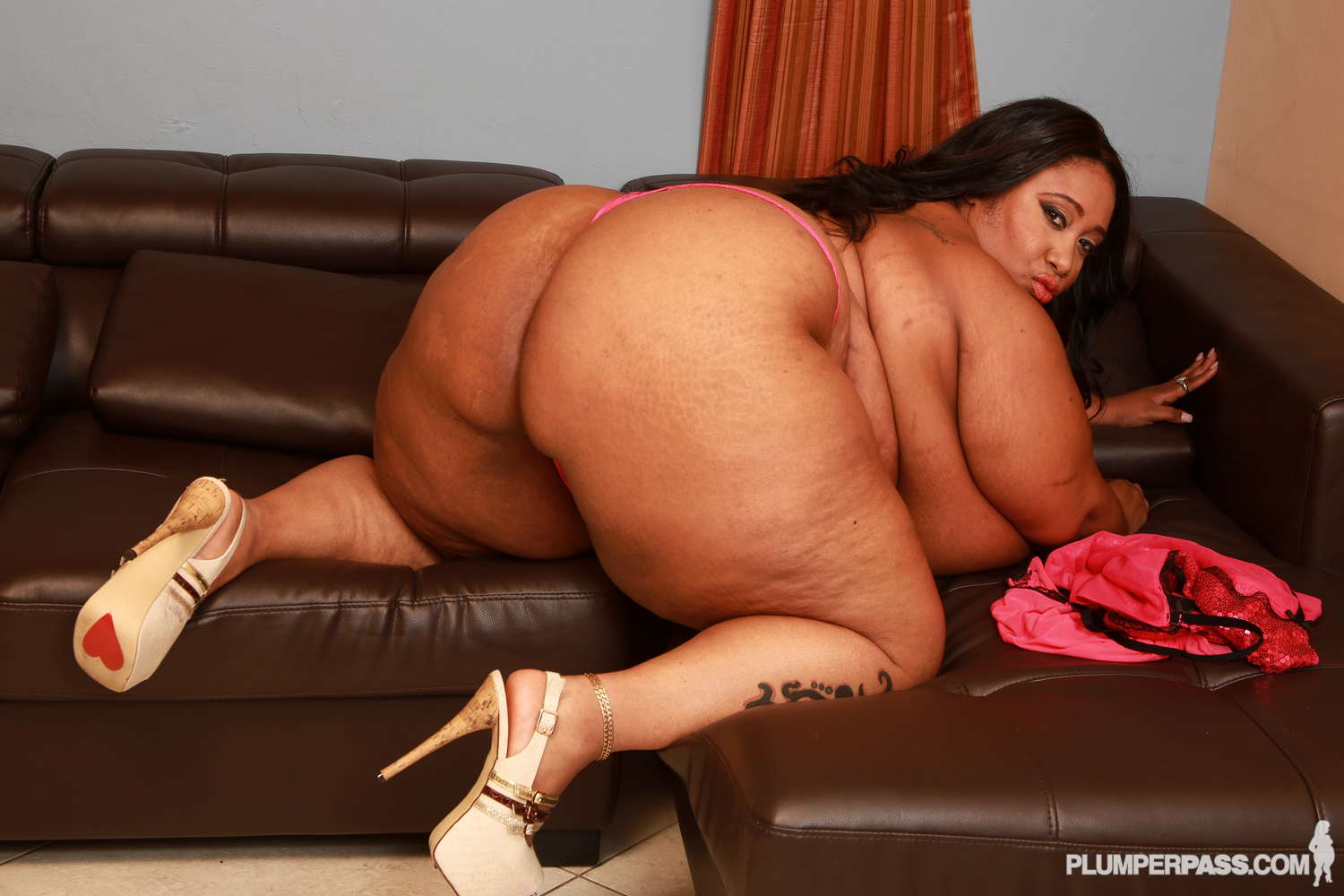 Click here to visit Cotton Candi at PlumperPass.com

See Cotton Candi and other hots BBWS on WebCam at Plumperpasslive.com
SSBBW tattooed temptress, Jaymez Ryder hails from the US.
She measures 56-50-58 and wears a 44 K-cup bra.
Jaymez weighs 295lbs / 21st 1lb / 134kgs) which is hugely heavy, especially when you consider she is only 5'3″ tall.
Height is not a matter to concern yourself with, when jumbo-sized Jaymez is on the bed.
Having a wank and making herself wet and willing, Jaymez is begging to be filled and reaches for her trusty dildo, to stuff into her puffy cunt.
Just at the right time, a useful cock appears. attached to a gagging-for-it guy.
Much flesh-slapping, fat-wobbling fun ensues, making our redheaded, ravashing BBW moan with plumper pleasure.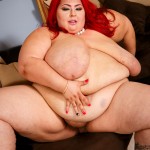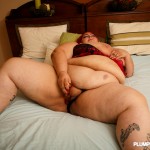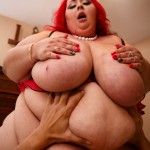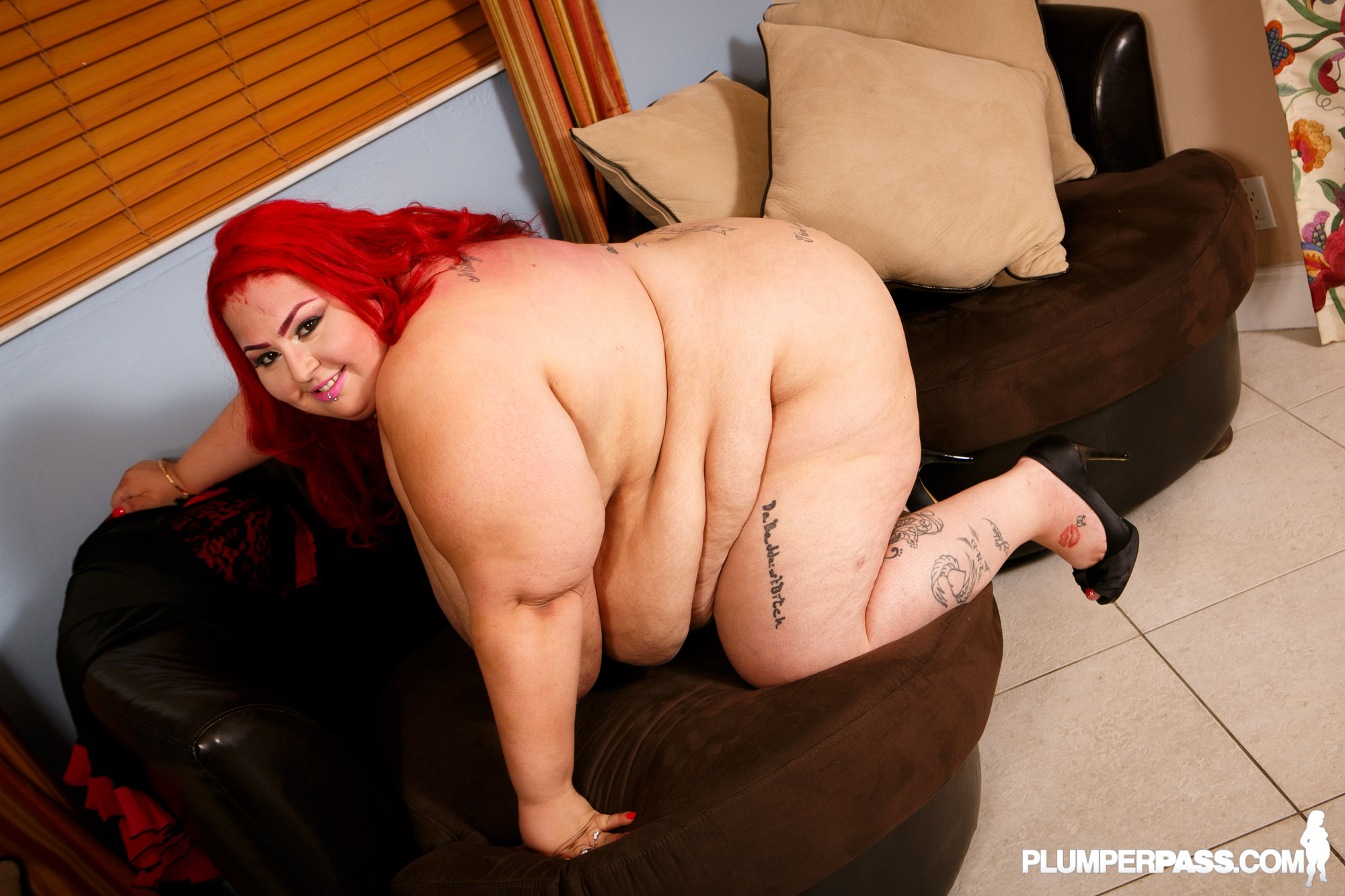 Click here to visit Jaymez Ryder at PlumperPass.com

See Jaymez and other hot BBWS on WebCam at Plumperpasslive.com