See Kimmie Kaboom at BBWcon July 10th-12th 2015 and Always on her Kimmie Kaboom Page at PlumperPass.com
See More of Kimmie Kaboom in Hardcore XXX Action at Plumperpass.com
This 23 year old Californian BBW has been on the scene for three years, now. Shockingly, we have never blogged her on this site.
Vicki Black is a beautiful girl that measures in at 52-36-45 and she is 5′ 4″.
Weighing in at 196lbs (14st / 89kg), Vicki wears a 46 E-cup.
Now I wear an F cup and I therefore cannot believe that Vicki is an E (DDD) cup, or that her chest measurement is but 52 inches.
I mean, just look at them!
Having been a webcam model and now a PlumperPass model, Vicki sure knows how to get us going with her big bulbous body especially those glorious, soft, huge but still fairly pert tits.
Displaying her wobbly belly and her fat ass to Juan Largo, they get down to business.
When Juan finally gets his head out of that copious cleavage, he works his way down, over Vicki's voluptuous BBW body to her puffy pussy and is soon being treated to a blow-job then gets fucked by the bubbly, bulky, black babe. Missionary, doggy-style, cowgirl… the boy has to have it in every way he can.
Vicki bounces on that hot, hard cock which causes a fluid movement in her fabulous full-bodied flesh.
There is another video on MyBoobsite today. We need to share tits like these!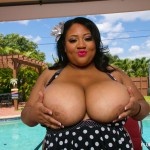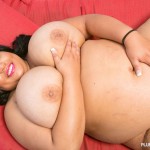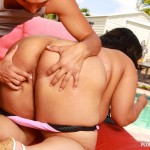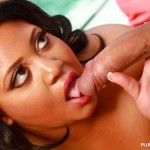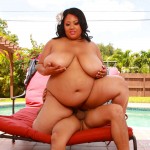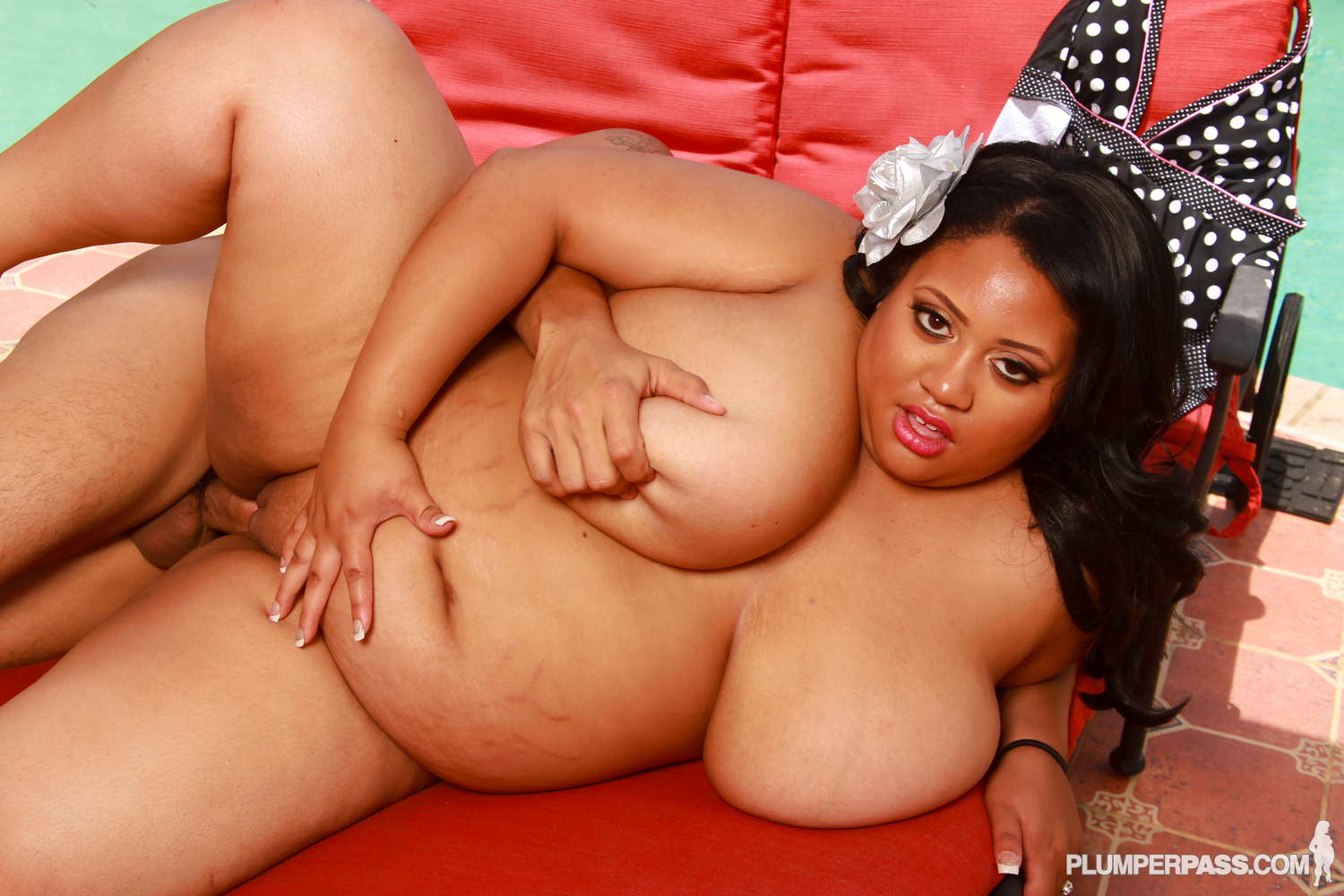 Click here to visit Vicki Black at PlumperPass.com

Don't you just hate the man-whore that is Asante Stone?
He gets to fuck all our favorite Big Beautiful Women.
He gets to put his bald head between big, bountiful boobs.
He fondles fat.
He gets titty-fucked and cums on those BBW breasts and buttocks. The bastard. 😆
Sweet as candyfloss, Cotton Candi, who we have not seen here since last year, is all set for a session with that (BBC) big black cock.
African American Cotton is a huge honey weighing 269 lbs (19st 3lbs / 122kgs), she measures up at a gloriously gargantuan 58-40-56. She wears a mammoth 46 M-cup bra.
Far too big to be called chubby or plump, Cotton Candi is a SSBBW (Super Sized Big Beautiful Woman).
Her wonderful, wobbly, weight is distributed perfectly between her butt, belly and boobs. Her thighs and upper arms juggle with every cellulite covered shudder.
Here the divine Cotton is fucking and sucking, not-quite-gagging on hot, hard horn. Taking her time to look into our eyes (via the camera) with lustful longing.
That Brobdingnagian body bonking, until all her blubber is swingingly, sloshingly satisfied.
There is another video on MyBoobSite, HERE.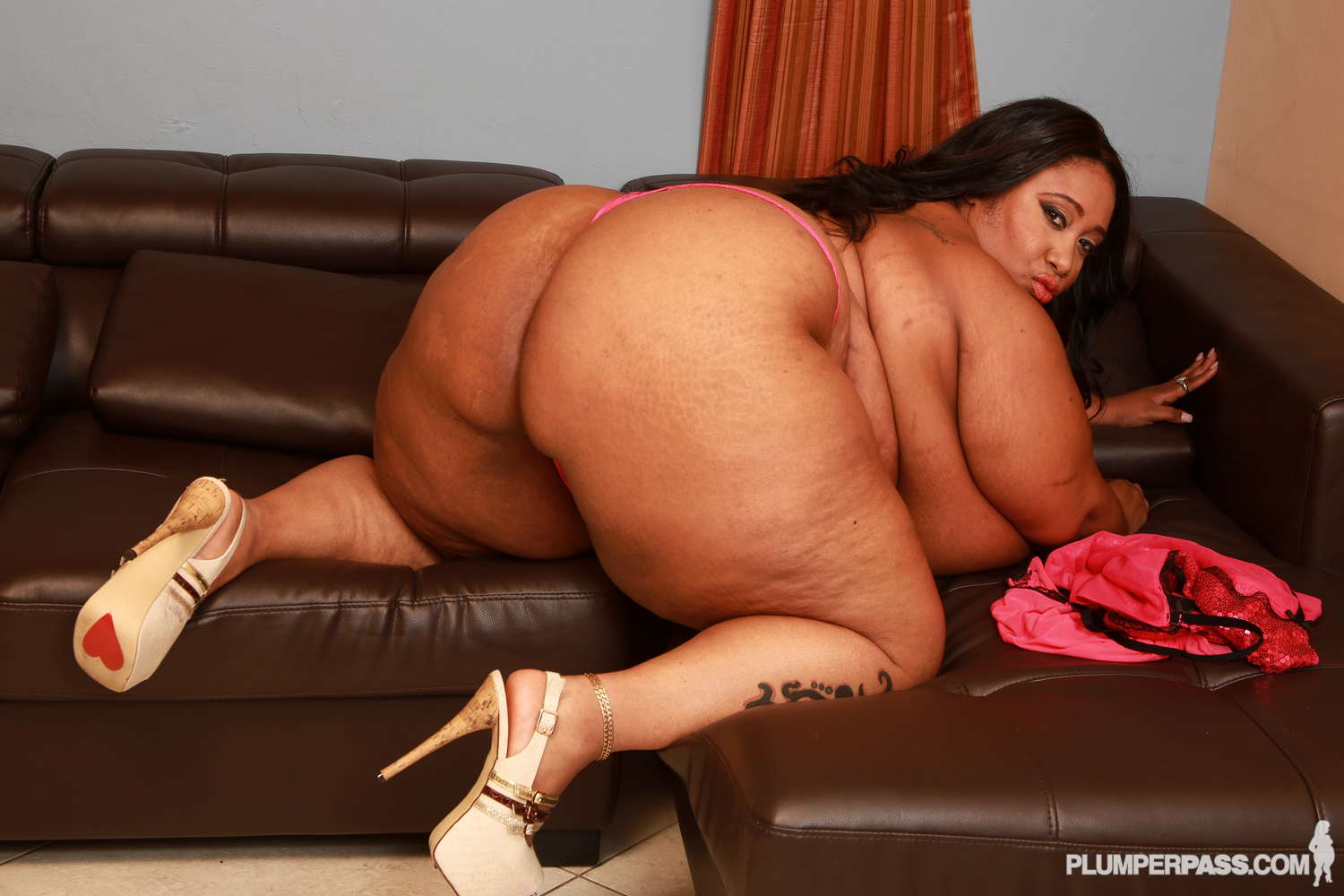 Click here to visit Cotton Candi at PlumperPass.com

See Cotton Candi and other hots BBWS on WebCam at Plumperpasslive.com
Here in the UK, we get a little confused by the American habit of dressing up for Hallowe'en in non scary costumes. Sponge Bob Square Pants is not an appropriate Hallowe'en costume. Freddy Kruger is. The Griffins from Family Guy – No. The Addams Family – Yes.
Shanice Richards is from Birmingham. The Birmingham in the Midlands of the UK. As such, she has gone for the slightly Hallowe'eny kitten. There is a spurious connection with the night of fear and foreboding and a kitten. She could just be a particularly cute witch's cat.
However, I believe it might be hard to get ones broom up with such a sweet sexy plumper pussy sitting on the end of your pole.
Weighing in at 209 lbs (14st 13lbs / 95kgs) with a hefty honey's figure of 49-35-38 and a bra measurement of 38K, this is one British booty bound pussy plumper the would just be a wonder to sit on your lap.
The other big, black, beautiful woman shaking her booty here is Cotton Candi.
Ms Candi has opted for the decidedly un-scary sexy school girl outfit. Again, I can find a spurious scary connection. Britney Spears must be one of the most famous sexy schoolgirls on the planet. If you're a Somali Pirate, you might be a little afraid of that baby hitting you one more time as British naval officers are genuinely using Britney's musical recordings to successfully scare away the sea-faring scoundrels.
Look at Cotton here, with her enormous 43M cup mammaries straining to escape her tight, white, tied-up school blouse and her more than cuddly 58-40-57 body more than filling the whole school uniform.
260 lb (19st3lbs / 122kgs) Cotton Candi's hugely heavy hooters slosh around in a mesmerising way whilst she sucks and fucks with Preston, the lucky lad with the date with these two mocha mommas. Slapping their wonderful wobbly bootylicious butts and watching them licking at each others succulent snatches, this poor boy also has to decide which woman has the best Hallowe'en costume.
I don't see that he is qualified to do so, as his own get-up seems to be a very scary (not) builder.
Also, I don't think Preston cares about the clothes the fully fat fems do have on, like us, he's more interested in what is on offer under the gorgeous, gargantuan, goddesses garments.
It's a hardcore Hallowe'en!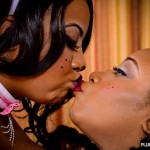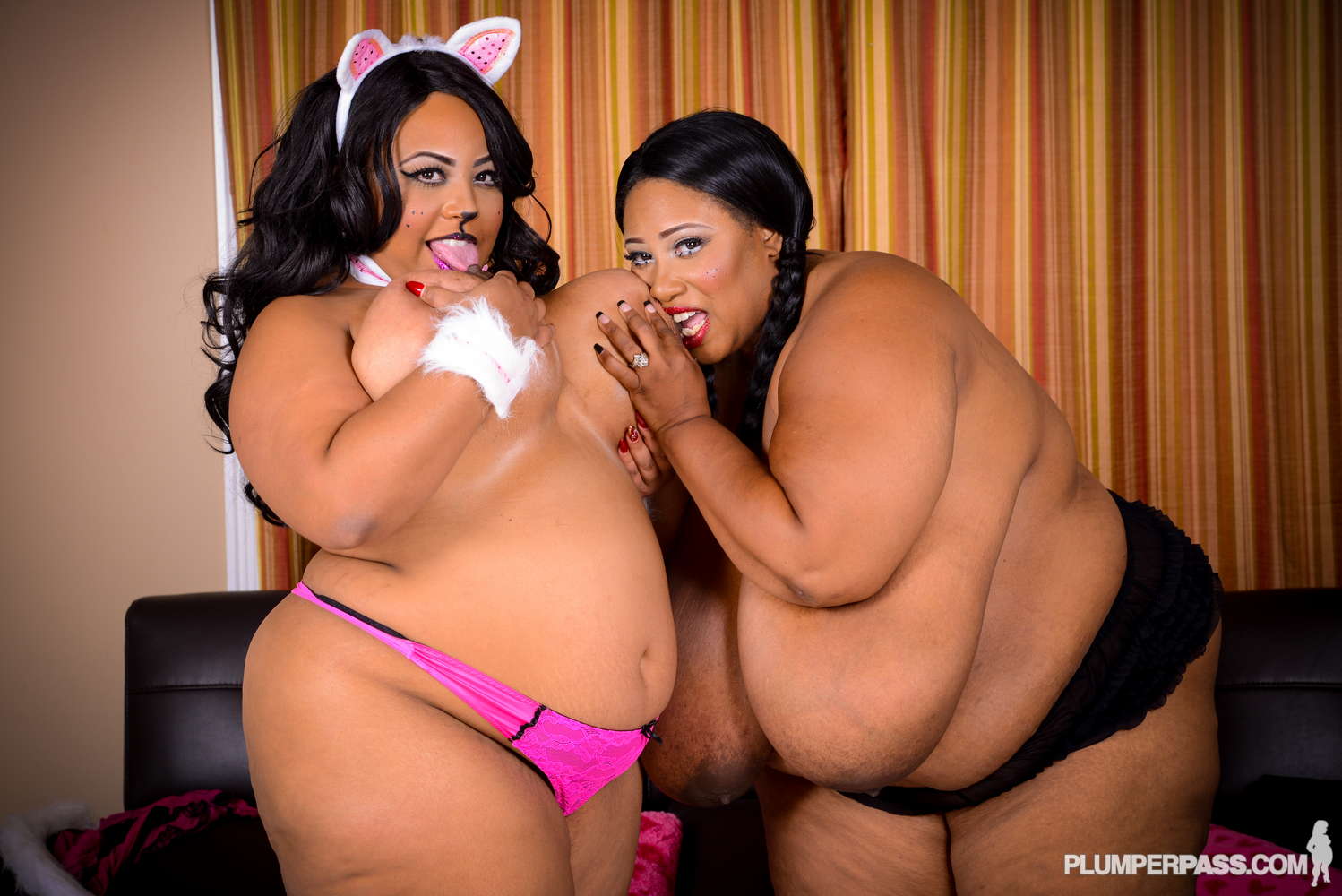 Click here to visit Cotton Candi & Shanice Richards at PlumperPass.com

See This Awesome Plumper Babe and other hot BBWS on WebCam at Plumperpasslive.com