Tag Archives:
Black / Ebony
Many Know Christy Live from her cam shows

See More of Christy Getting Fucked by Her Step Daddy at Plumperpass.com
See Christy Live on WebCam at Plumperpasslive.com
When I first saw this model, Ashley Heart, I did what I usually do and looked for information on her.
I found this woman.
Blatantly, she is not who I was looking for, but another Ashley Heart altogether.
Of course, this Ashley Heart is a BBW.
Still with no knowledge of Ashley and her beautiful bulbous body, I can but show you some hardcore photographs and two videos.
Of which PlumperPass say:
Ashley Heart! The sexy new cummer is in need for more cock. Juan Largo gets her what she wants. It's been a while that they have some time for check other. A little romance and some wine, Ashley gets risky and lets her toes out for a rub. Juan loves the way she flirts with her toes. She get close for a little secret, "I want to fuck tonight", she says. You know whats up now, Juan bends her over and spreads those cheeks. She is over the table getting her twat vibrated by his fucking fingers. They take that action to the bed room where he gives her some hard cock correctly.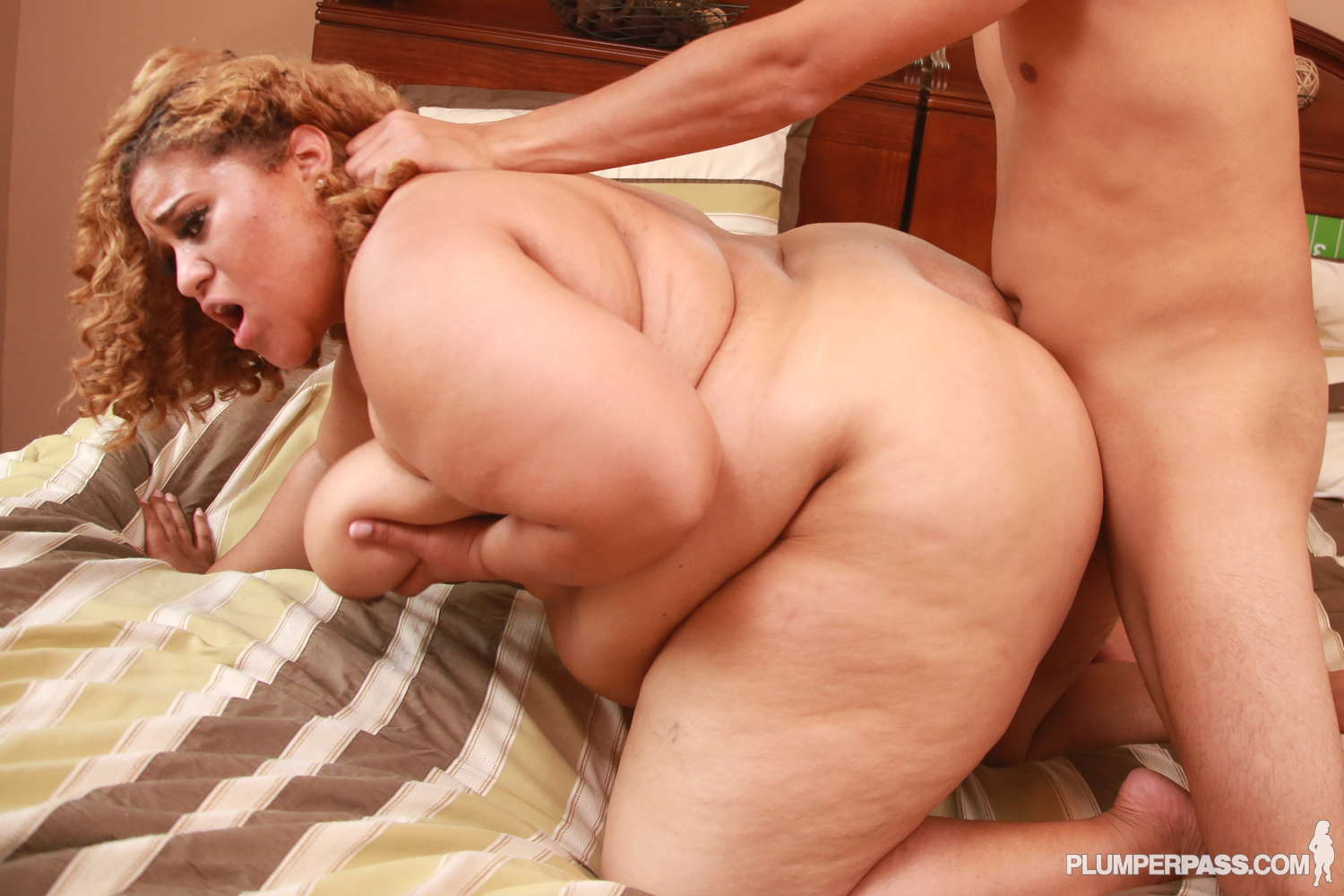 Click here to visit Ashley Heart at PlumperPass.com

Don't you just hate the man-whore that is Asante Stone?
He gets to fuck all our favorite Big Beautiful Women.
He gets to put his bald head between big, bountiful boobs.
He fondles fat.
He gets titty-fucked and cums on those BBW breasts and buttocks. The bastard. 😆
Sweet as candyfloss, Cotton Candi, who we have not seen here since last year, is all set for a session with that (BBC) big black cock.
African American Cotton is a huge honey weighing 269 lbs (19st 3lbs / 122kgs), she measures up at a gloriously gargantuan 58-40-56. She wears a mammoth 46 M-cup bra.
Far too big to be called chubby or plump, Cotton Candi is a SSBBW (Super Sized Big Beautiful Woman).
Her wonderful, wobbly, weight is distributed perfectly between her butt, belly and boobs. Her thighs and upper arms juggle with every cellulite covered shudder.
Here the divine Cotton is fucking and sucking, not-quite-gagging on hot, hard horn. Taking her time to look into our eyes (via the camera) with lustful longing.
That Brobdingnagian body bonking, until all her blubber is swingingly, sloshingly satisfied.
There is another video on MyBoobSite, HERE.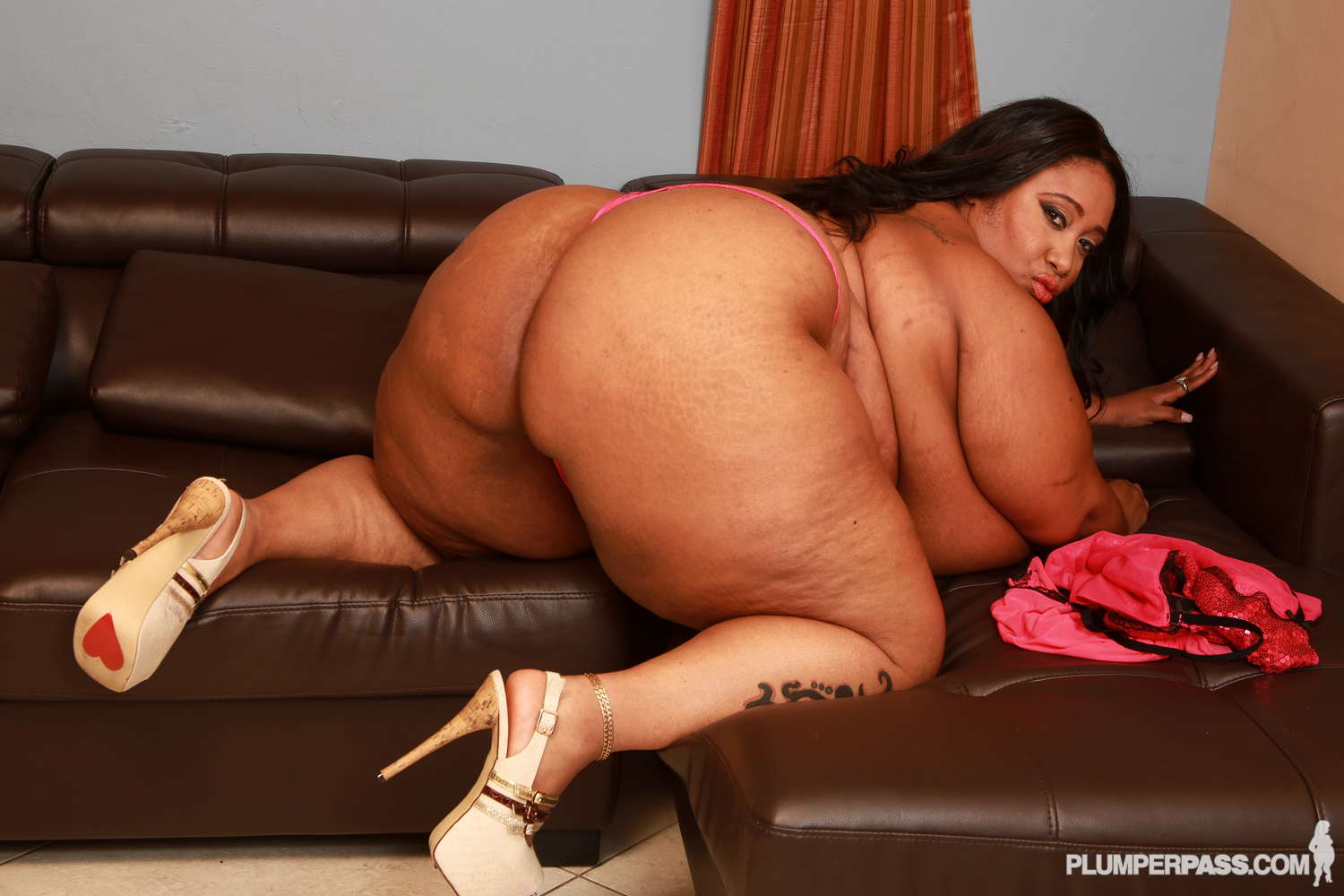 Click here to visit Cotton Candi at PlumperPass.com

See Cotton Candi and other hots BBWS on WebCam at Plumperpasslive.com
Plump up the volume… of the water in the pool, when this new SSBBW slides in for some fun with her beau. I apologise if I gave you the 1987 song Pump Up The Volume. (That's a lie. I thought it was funny.)
Plumper Pass seem to be attracting new girls like flies to a honey-pot, at the moment. And here's exactly that, in the form of one Vylette Vonne.
How do we think we say that? Violet? That's what I'm going with in my head.
Vylette is certainly a big woman and she is definitely beautiful. I mean really gorgeous.
With 44DDD boobs and a butt big enough to bounce a baby on, Vylette is all that and more.
As with other new models, we are seriously lacking in details of this heavy honey.
I cannot tell you any more about Vylette other than her height of 5'4″. Her hair is brunette, as we can see, and her eyes are brown, again as we can see. And that bra size of 44DDD, so her chest measurement is 50″.
With her cum-to-bed eyes and her comfortable, chubby folds of flesh, you can see why the boy in the water leans in for a cute kiss, let alone getting deep down dirty with the plump princess.
I am besotted by the beauty of voluptious Vylette. I keep on going back and looking at her. A lot.
That lucky boy? He emerges from the pool with his prong on and soon gets enveloped in Vylette's fleshly fatty folds.
Her thick ass and thighs, her super saggy stomach and trembling tits all get moving in fluid motion as she blows, titty-fucks and gets a pounding, as she should, being such a supreme example of pudgy, plump, perfection.
Did I say that she is beautiful?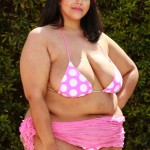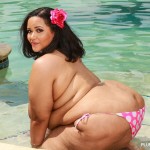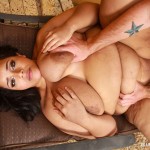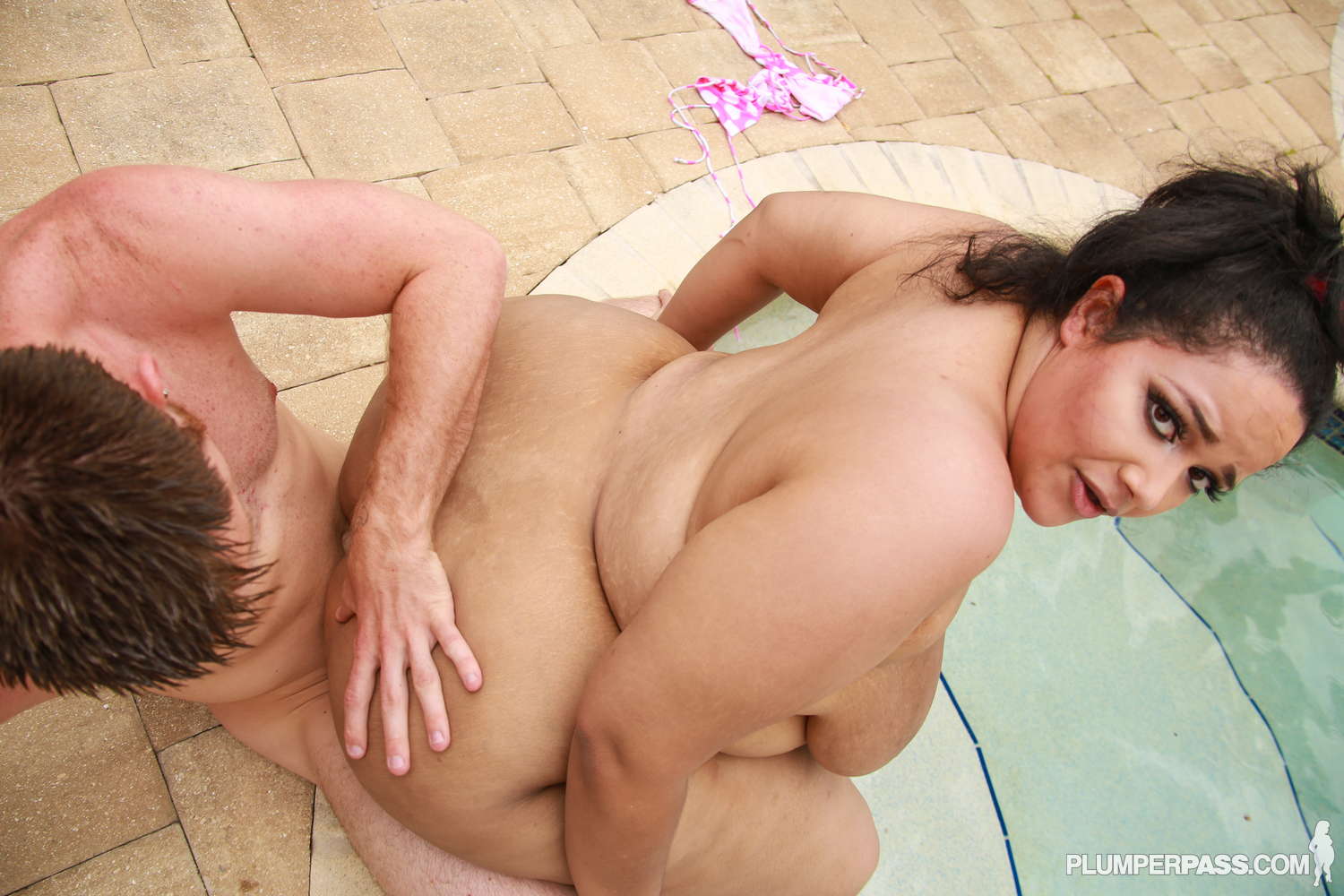 Click here to visit Vylette Vonne at PlumperPass.com

See Samantha 38G and other hot BBWS on WebCam at Plumperpasslive.com