I recently blogged Eliza Allure and stated that one of her photographs was the most beautiful BBW photos I had ever seen
I stand by that comment but have to admit to finding this photo to be alluring indeed.

I obviously do not know your views on the fetish scene, and I am certainly not going to try to persuade you either way but, needless to say, there are two opposing camps.
On one side are people who believe that playing at subDom (for example), when between consenting, adults is just fine. It is their body and how dare anyone tell them what they can or can't do to eachother. Pictures like these should be banned: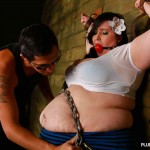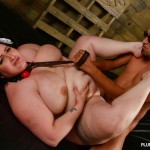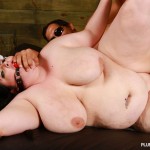 The other side have people that believe fetish play to be degrading to either one or the other participant, if not both. They see it as harmful and disgusting. If they are plumper fans and enjoy a lot of fatty flesh, they would be missing out on less intense heavy-chick fetish fuck-pictures like these three below: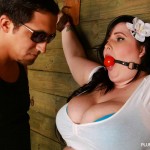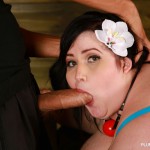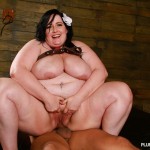 Members of the first camp of porn reviewers may enjoy this video.
I advise those in the opposing group that they may find it shocking and/or disturbing.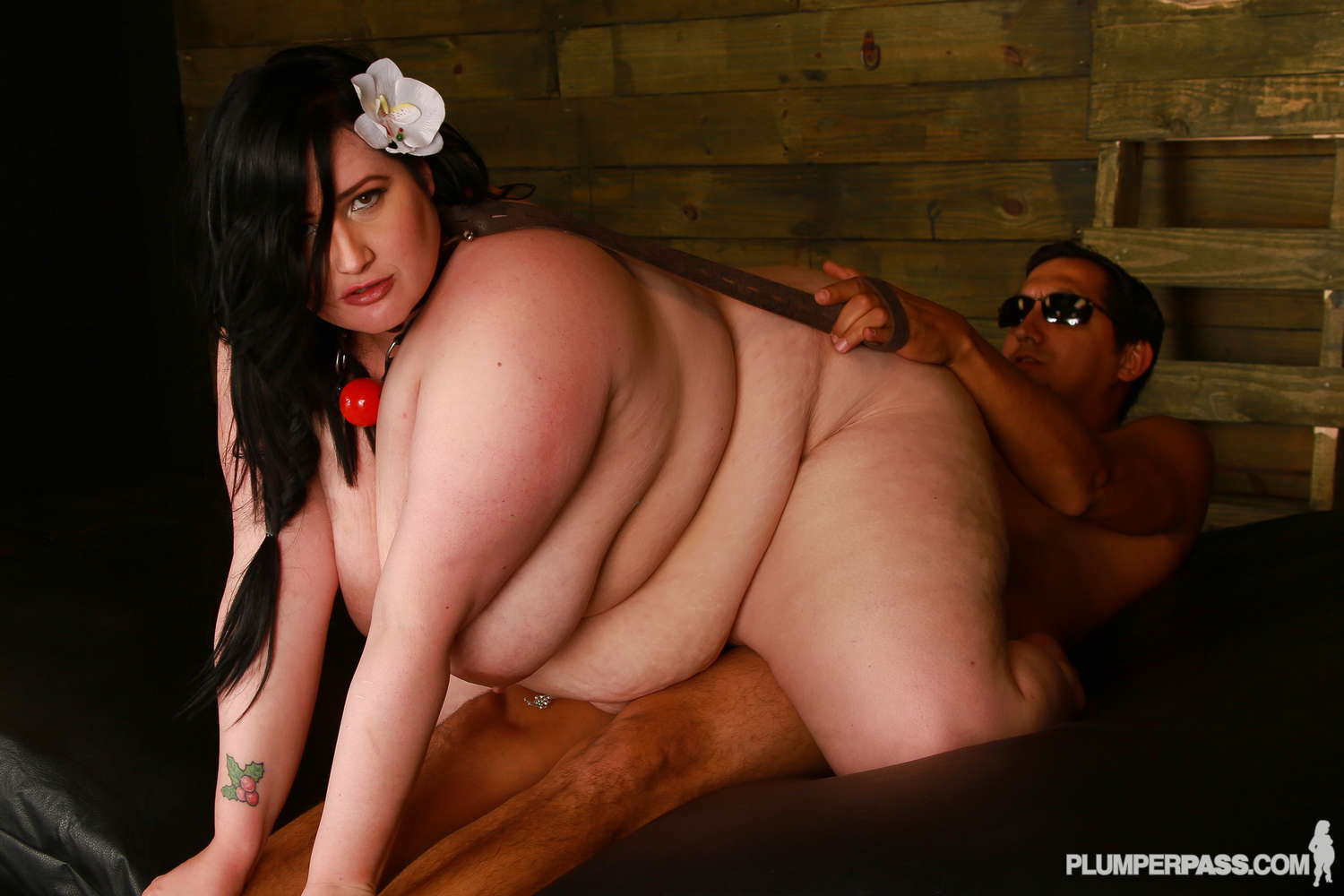 Click here to visit Eliza Allure at PlumperPass.com
See Eliza and other bbw mondels on webcam at Boobland.com
Don't you just hate the man-whore that is Asante Stone?
He gets to fuck all our favorite Big Beautiful Women.
He gets to put his bald head between big, bountiful boobs.
He fondles fat.
He gets titty-fucked and cums on those BBW breasts and buttocks. The bastard. 😆
Sweet as candyfloss, Cotton Candi, who we have not seen here since last year, is all set for a session with that (BBC) big black cock.
African American Cotton is a huge honey weighing 269 lbs (19st 3lbs / 122kgs), she measures up at a gloriously gargantuan 58-40-56. She wears a mammoth 46 M-cup bra.
Far too big to be called chubby or plump, Cotton Candi is a SSBBW (Super Sized Big Beautiful Woman).
Her wonderful, wobbly, weight is distributed perfectly between her butt, belly and boobs. Her thighs and upper arms juggle with every cellulite covered shudder.
Here the divine Cotton is fucking and sucking, not-quite-gagging on hot, hard horn. Taking her time to look into our eyes (via the camera) with lustful longing.
That Brobdingnagian body bonking, until all her blubber is swingingly, sloshingly satisfied.
There is another video on MyBoobSite, HERE.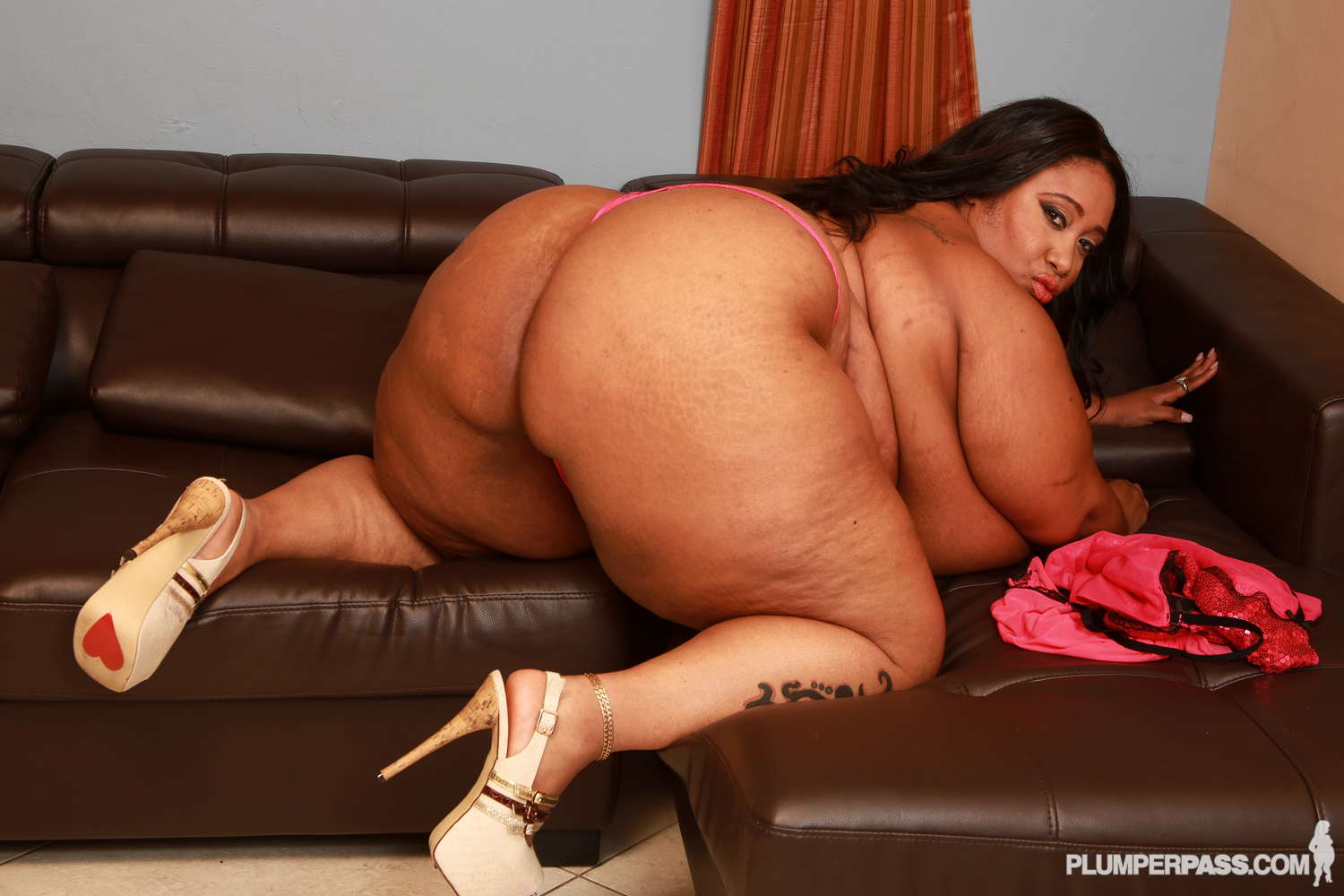 Click here to visit Cotton Candi at PlumperPass.com

See Cotton Candi and other hots BBWS on WebCam at Plumperpasslive.com
There seem to be new models a-plenty, not only here on MyBBWsite making me wonder what is in the air at the moment.
Maybe it's to do with the financial climate, as we could all do with a little more money right about now. Maybe it's the associated lack of employment, as we always need a career, especially in among the current fiscal fuck-up.
Whatever the reason, I, for one, am glad that so many perfect plumpers are pursuing the path to porn.
The only problem is that the pictures appear faster than the chubby chick's statistics, meaning I have no measurements, be they length or weight.
Plumper Pass have found Harley Ann, a pretty young thing that is not afraid to jump straight into her new job. A blow-job! And a titty fuck. And a full on fuck…
What can I say that PlumperPass do not say better about this fabulous, fun fatty.
Meet Harley Ann! Breathe it in fellas, we got a young and chubby lovely bbw for today's update! This sweet and sexy plumper didn't even skip a beat, so hot and thick and perky and ripe! Wow. Harley Ann has a sexy walk with her round tight ass. She goes slow motion with the water hose and gives us a fantastic tease! Those pink nipples and that tight pink fat pussy! We introduced her to JeremyXXX and they get busy. Check out that hot fucking action in the pool!
I am sure we'll get to see more action from Harley Ann soon, and I look forward to sharing the numbers of her wobbly weight and glorious girth.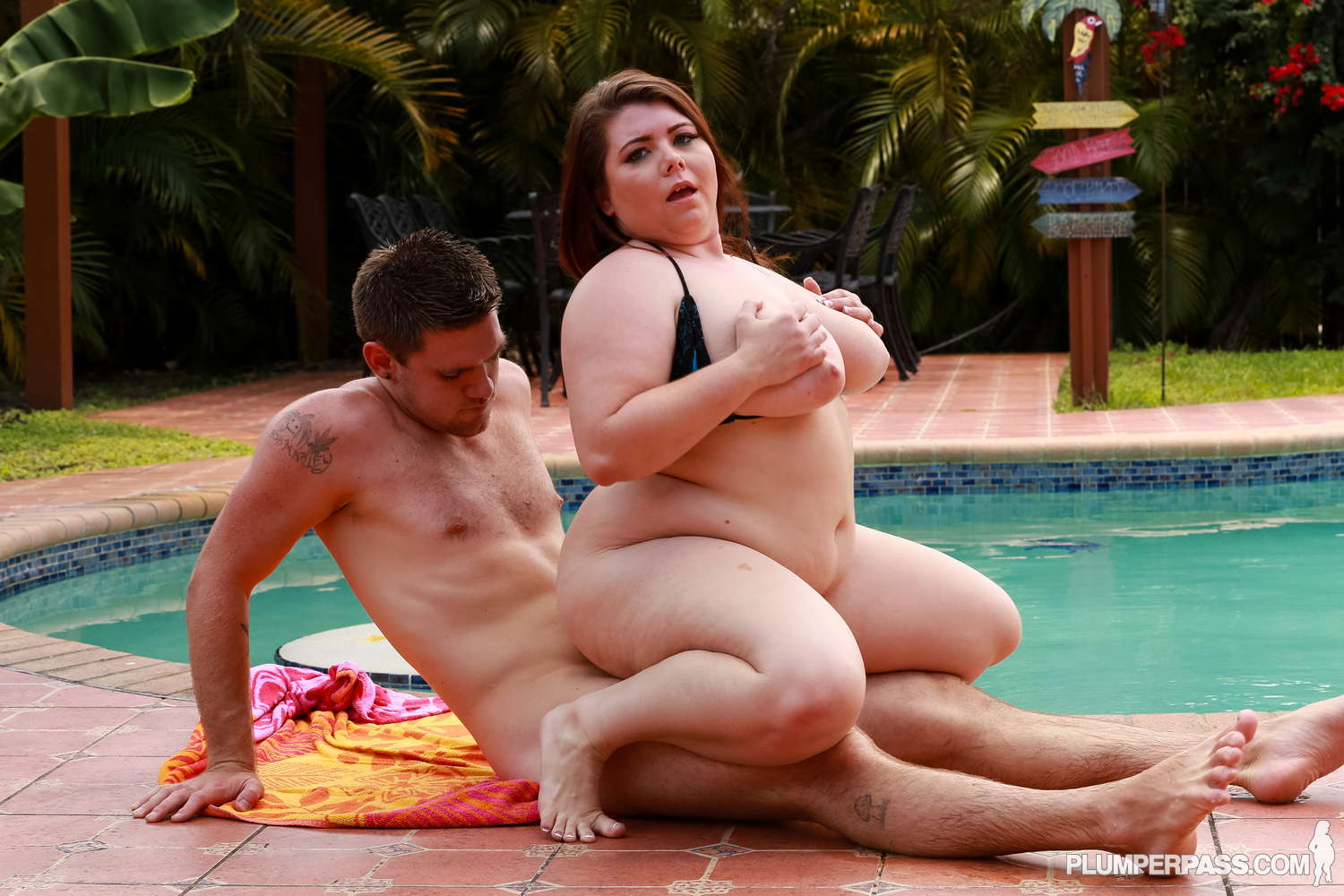 Click here to visit Harley Ann at Plumper Pass

See Harley Ann and other hot BBWS on WebCam at Plumperpasslive.com